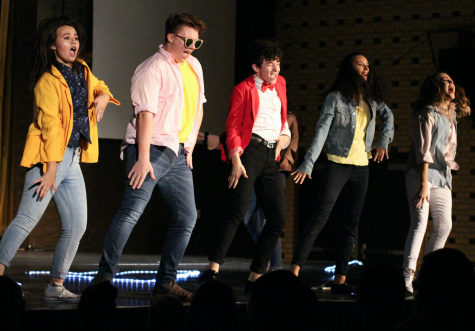 Carson Lee, Editor-In-Chief

October 12, 2018
After 20 years of excellence, Rider's theatre department presented its 2018 annual production of Lip Sync titled "Lip Sync XX: Songs of the Silver Screen" involving more than 60 students, 12 of which are directors. Preparation began at the end of last year, leading into auditions, which were held...
Victoria Hitchcock, Feature Section Editor

November 29, 2017
Lip Synch is a much-loved production put on by Rider Theatre every year. It is exactly what it sounds like, the actors dance and lip sync to music according to the show's theme. In year's "Hall of Fame" Lip Synch, artists like Michael Jackson and David Bowie live on, on stage at least. With the...