Battle of the standardized tests: SAT versus ACT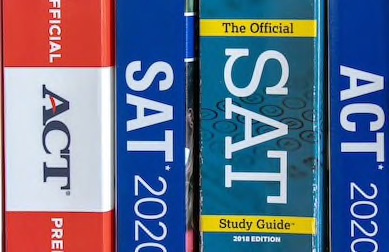 While the SAT (Scholastic Aptitude Test) and the ACT (American College Testing) are both standardized tests used to gauge a student's academic abilities for college admission or scholarship purposes, the two exams are very different in terms of structure and content.
Rider students often select one test or the other, but occasionally they choose to try both.
"I took both because most of the colleges that I'm looking at are really expensive… (and I wanted) to see if I could get scholarships from either one," senior Emily Spicer said. "Everyone had different opinions about them, so I wanted to see which test I liked better for myself."
While the SAT has two math sections, the ACT has one math and one science section, the latter of which is similar to a reading comprehension test. For Spicer, this difference led to a better performance on the ACT.
"I definitely felt more rushed (on the ACT), but, for me, it was easier because there were less math questions," she said. "If you're really good at math, I think you should take the SAT."
In addition the ACT questions are known for being more straightforward, while SAT questions tend to emphasize deeper problem-solving skills. That being said, students have significantly less time per question on the ACT than they do on the SAT. However, Spicer believes that the rapid nature of the ACT worked in her favor.
"That might have helped me, also, because if I have too much time when I'm taking a test, I'll second guess everything I've done and start changing the answers. That usually doesn't end well," Spicer said.
Her preparation for both tests was largely based on Khan Academy's SAT material and textbooks she purchased. After taking the ACT twice and the SAT three times, Spicer said that, in hindsight, it would have been best to take both exams once, evaluate which one felt best, and repeat that test only once again.
"I think taking both of them several times was probably unnecessary," she said. "I'm glad to have taken both at least once."
For those looking to take either the ACT or the SAT, both have registration deadlines approaching on March 12 and April 8, respectively. Before taking either test, be sure to read more about their differences and which one might be best for you.