Victoria Hitchcock, Feature Section Editor

November 29, 2017
Lip Synch is a much-loved production put on by Rider Theatre every year. It is exactly what it sounds like, the actors dance and lip sync to music according to the show's theme. In year's "Hall of Fame" Lip Synch, artists like Michael Jackson and David Bowie live on, on stage at least. With the...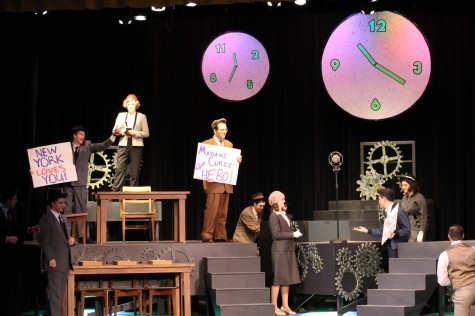 Alexa Vincent, Reporter

March 6, 2014
A final tug on his silky white suit prepares sophomore Jayce Russell for his entrance. He positions himself onto the edge of the step so he doesn't come in late. The entire auditorium is an inky black as he quietly crosses over the timeworn wooden stage to take his place, all but blindly. He...