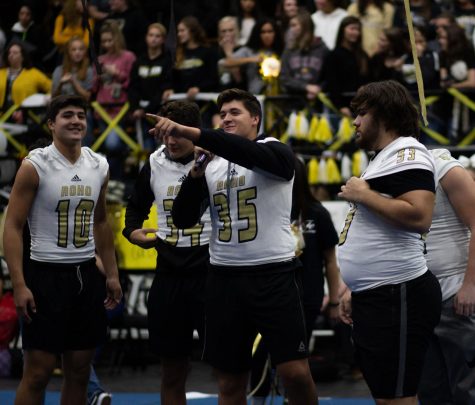 Carson Lee, Editor-In-Chief

November 27, 2018
This was the 57th year of Rider tradition, and rivalry week has concluded. Traditions were upheld, games were played, and memories were made. Now, we will take a look back at the annual customs that make up Rider Old High week. To start off, the halls throughout the class are decorated to fit the the...
Karla Alvarado and Shannon Pyle, Reporters

November 5, 2012
Buy your ticket by Wednesday, Nov. 7 from your class officers for the class breakfasts Nov. 9. Seniors: • @ Faith Baptist Church • 6:30 A.M. • Costs $6 • Sevi's burritos! Juniors: • @ United Market Street • 6:45 A.M. • ***No ticket required • Buy...