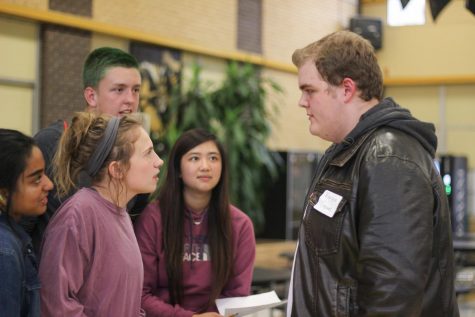 Mandy Huynh, Reporter

November 13, 2018
 A party is set on Halloween night with guests eating snacks and chatting about the upcoming show. The setting is Killingsworth grape and wine farm; Elizabeth Killingsworth, a widow to the late Robert Killingsworth, is hosting her last party. She is missing as all the other main suspects make their ...
Victoria Hitchcock, Section Editor

February 28, 2018
Movies often depict high school to be full of cliques. There are the jocks, the goths, the geeks, the preppy kids, and countless others. As ridiculous as they seem on screen, a less extreme version does tend to exist in real life, and this division can leave some kids feeling excluded. Everyone want...