The Next Chapter
New librarian makes progress on updating books in the library.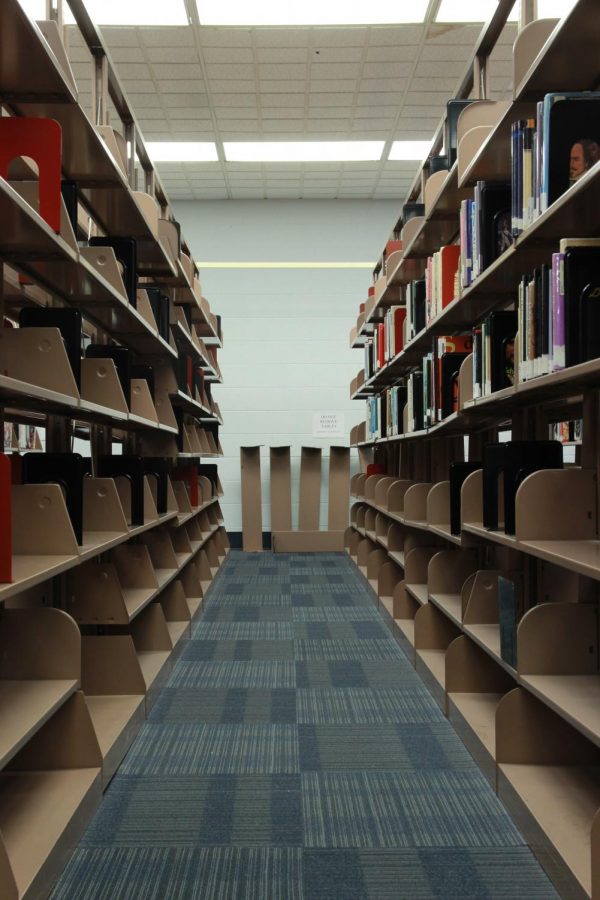 Chris Greenwood, Copy Editor
January 2, 2018
Following the start of the new school year, Sydney Stockton, Librarian sets out to revamp the library at Rider High School.  It's all a part of her 10 year plan.  While some of the books are from when the school opened in 1961 and have literary value, Stockton said they aren't being touched.  In fact some of them haven't been checked out since 2002.
As part of Stockton's plan, the first books to be replaced are fiction. However, this year her focus is on filling the gaps. These gaps may take at least a year to fill due to order restrictions, which limit to one order per year.  This makes it so Stockton has to specialize on what type of books to focus on. Part of the struggle is while she is working towards replacing the old books, she is missing out on ordering books that are being released at the present time.
"Books that may be popular now, may not be popular when I'm actually able to order them," Stockton said.
As for the old books that aren't needed anymore, they aren't simply being thrown away. The library has teamed up with Friends of the Library to donate these books to hurricane victims across the southern coast of the U.S. and to churches around town.
"I'm glad we don't have to just throw away these books," Stockton said. "We will be able to share their literary value with those who need it."
The books being sent are being gathered together by Stockton before they find their new libraries .
However, these books won't leave empty space for long. The replacements of these books are planned to only be ten years old, or optimistically less. By the end of the semester, Stockton plans for over 400 books to arrive to help fill the shelves up once more.