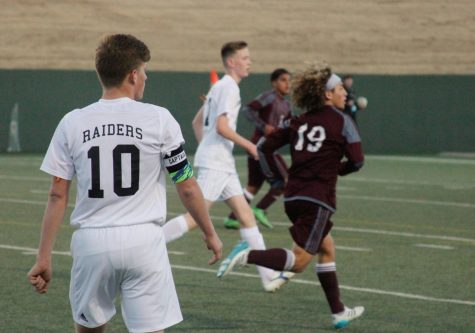 Amaya Spearman, Reporter

January 26, 2018
After fifteen years, a familiar face is returning to the soccer field at Rider High School.  While he was a leader as a player, now he is the leader as the new boys head coach. "Everyone has their dream job, but this is what I've always wanted to do," Head Coach Dustin Holly said. Since wi...
Sydney Mayo, Reporter

September 17, 2014
Even though the season hasn't started, the rider golf team is hard at work practicing Mondays, Tuesdays, and Thursdays after school. The upcoming season is accompanied by the introduction of a new coach, Dakota Robbins, he is going to be coaching alongside head coach, Cleveland Wallerich. "I...