50 Movies to Binge in Quarantine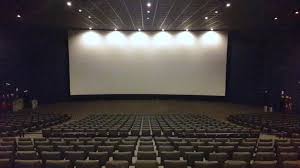 Amid the global coronavirus pandemic, people from all over the world are scrambling to find ways to entertain themselves as they adhere to the new social distancing guidelines. So, just in case you're wondering if Carole Baskin killed her husband or why we do in fact wear pink on Wednesdays, The Rider Chronicle has compiled a list of 50 movies to pass time in isolation.
For Family Movie Night
Because I can't be the only one who's parents are insistent that we do this for "family bonding"
"The Princess Bride" (1987)
"The Pursuit of Happyness" (2006)
For a Binge-Worthy Series
To be honest I a) got all of these names from my mother and b) don't have the patience to watch an entire TV series, but whatever floats your boat.
For a Light-Hearted Laugh
Since the real world is scary right now. Wash your hands!
"The Fundamentals of Caring" (2016) 
"When Harry Met Sally…" (1989)
"Ferris Bueller's Day Off" (1986)
For Fairy-Tale Love Stories
Cue the fireworks…and pass the tissues.
"The Longest Ride" (2015)
For a Movie that Rocks Your World…Literally
Because watching the world end on a TV screen is relaxing for some.
For a Good Scare
After watching these, I am no longer capable of staying home alone without closing the blinds first. End of story.
"The Autopsy of Jane Doe" (2016)
For Highly Unrealistic Reality Television
Don't even act like you hate it. Did someone say Pilot Pete?
For a Classic Chick Flick
In my personal opinion, everyone needs a good chick flick every now and again.
"To All the Boys I've Loved Before" (2018)
"The Kissing Booth" (2018)
"Crazy, Stupid, Love" (2011)
"The Devil Wears Prada" (2006)
For a Disney Channel takeover
Is it just me or were these shows Disney's peak?
"High School Musical" (2006)
For a Timeless Throwback
I'd like to personally thank Disney Plus for bringing these movies and shows back into my life.
"The Princess Diaries" (2001)
"Honey, I Shrunk the Kids" (1989)
"The Cheetah Girls" (2003)