Staff Editorial
Calendar Crisis: A Simple Solution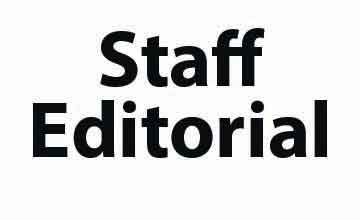 There is a need for organization within the school that allows students to know what is happening and when. Without a calendar, a schedule, or online source to find out, there is no way to inform both staff and students about school events.
Without anything to tell students what's going on, conflicting events become the norm. This was seen most recently with UIL Academic Regionals and NHS Pennies for Pets being scheduled on the same day. Events are not organized to avoid one another and students have to find a way to do both, further increasing the stress that's already there because of classes, extracurricular activities, jobs, etc. Yes, there are announcements, but it's less than likely that all students listen to the announcements. The remind 101 texts have little to no effect because less than 50 percent of students are signed up to actually receive them. This simply stresses the point that there is a need for something to tell students as well as teachers what is going on and when.
This lack of organization creates schedule conflicts that could easily be avoided by one simple thing: a calendar.
A benefit of having a calendar shared with students and faculty would be that students could become more involved with their school. By knowing more, students will be able to adjust their schedules if given the time of the event in advance. Not only that, but it benefits students because they can get involved. Data shows that students participating in extracurricular activities have a higher GPA (0.98 percent), fewer suspensions (13.9 percent), and better attendance (15.8 percent) than non-participants. If a publicized calendar were created; students would have more of a chance to be involved as opposed to not joining because the timing is just too unpredictable or just not knowing about the events at all.
Obviously there is a need for a calender to say what's going on around school. Next year, online at the Rider Chronicle, we plan to have a calendar. Although the staff  is willing to put the information online, faculty and students will need to send in their information about events so the staff can put them online at a reasonable time.
That's a start.
There is a need for organization within the school, and it needs to be addressed.