College recruitment changes during pandemic
All over the world, COVID-19 has altered numerous parts of our lives, from going out in public and taking health care precautions to upcoming high school graduates and their college plans.
Rider seniors Kaitlin Anglin, Jed Castles and Ranse Radtke all faced similar college recruitment challenges during the pandemic. 
Anglin, who is a senior on the varsity softball team, has recently been accepted to play college softball at Wesleyan University in Bartlesville, Oklahoma. 
"It was relatively close to home and the coach was awesome," Anglin said. "I worked out with him the day I came to visit, it just felt like home."
In addition to playing softball for her school, Anglin also plays during the summer for a travel league team, for whom the season wasn't normal either. 
"COVID canceled most of the beginning tournaments," Anglin said. "The governor finally gave us a certain date for when we could start playing, but it slowed everything down and we played a lot less then we normally would."
Summer camps also had to adapt to new changes due to the pandemic. "I had one in May that I was invited to that had many college scouts who were going to show up, but they had to cancel it due to COVID," she said.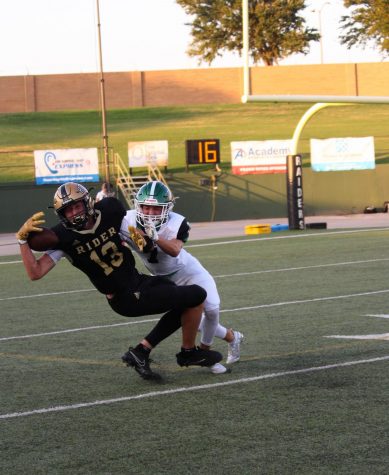 Castles, a senior varsity football and basketball star, committed to play football for Texas Tech this summer. 
"It has been my dream school ever since I was a little kid," he said."It is close to home, and I know that the coach will take care of me."  
Even though he committed to his dream school, Castles still had trouble with this year's unusual recruitment process.
"Some scouts from smaller schools had to cancel meetings with me, and I could only talk to most of them through the phone, but I got used to it," he said.
Castles is planning to graduate early so he can attend Tech in the spring.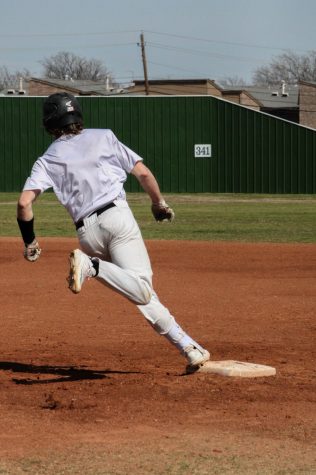 Radtke, a senior varsity baseball standout, plays many different positions and is one of Rider's top pitchers. He was unable to visit colleges because of COVID, but had some scouts come out to watch him play over the summer. 
"There were three showcases I was supposed to go to that all got shut down," Radtke said when asked about summer camps. "I had a lot of D-I scouts who were supposed to come watch me play, but they ended up canceling and only D-II and D-III scouts could watch me, but it wasn't the same as being watched by D-I like I wanted." 
Radtke has yet to commit to a college, saying he'll "go to whichever one wants me, there's a lot of them interested, but I'm just going to wing it."
Winging it – the new normal for high school students these days.