Ready or Not
The end of high school is quickly approaching for seniors.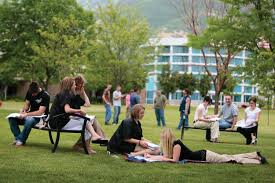 First semester ends, the countdown begins. Graduation is only four months away, and talk of graduating brings about nervous, yet excited conversations of what is to come. However, senior Muzzamil Nadeem feels more than ready for college. Nadeem plans on attending University of North Texas or Midwestern State University to pursue a career as a cardiologist.
"I have a goal and have figured out the steps to achieve it," he said. "I live my life based on three words by Gary Vee: 'You're gonna die,' so make the best out of life as soon as you can by especially knowing the fact it's going to come to an end."  
Although he is excited to embark on this new journey, Nadeem will miss the familiarity of high school and his classmates.
"The realization that these people who have been so concrete and stable for you will no longer be there and are in actuality, rather temporary, is a scary one to wrap your head around," he said. "You've known the same jocks, the same theatre kids, the same brainiacs, the same popular kids for the past three and a half years. What happens when all that changes?"
As senior Clara Beshear waits to hear back from Texas A&M and Midwestern State University, she is busy preparing for college. Whether it be buying supplies and decorations for her dorm, or talking with her youth pastor's wife to help mentally prepare her for college life.
"She's been helping me and encouraging me with my faith," she said. "Making sure I keep pursuing Christ, to find comfort in Christ, keep on with my Bible studies, and not go astray."
The responsibilities of adulthood are looming for seniors. With adulthood comes a whole new level of independence, which isn't always a good thing.  Katie McGinn, a Rider alumni and freshman at the University of North Texas, can attest to this.
"Honestly, the first semester is rough," she said. "You have a completely new sense of freedom, so when you realize you don't have to get up and go to your 8 a.m. math class because no one would notice, you don't go."
On the other hand, as long as the student is responsible with their freedom, it can be a thrilling new aspect of life.
"You get to create your own schedule and you are not obligated to do anything," McGinn said. "You get to do what you want."
One of the new opportunities that college offers is the possibility of new friends, which is something that Beshear is particularly looking forward to. However, some seniors have a fear that upon going to college they won't make any friends. While this is a perfectly logical fear, McGinn says it isn't as difficult as it seems. Attending orientation as well as joining clubs is an easy way to become familiar with the campus and meet new people.
"I made a lot of my friends from saying hello and introducing myself to the people in my dorm, or people I see regularly," she said. "Sometimes it's as simple as striking up a conversation with the person you sit next to in class. College is a very open and understanding environment. Everyone is going through the same situation and feels vulnerable, so people really appreciate it if you make the first move and say hello and introduce yourself."
McGinn encourages seniors to really appreciate this year, as it will be the last time in their life they are financially dependant on someone else. Really cherish the free food. With that she leaves one last bit of advice.
"Apply for as many scholarships as possible if you're planning on attending college," she said. "Your future self will thank you. Push through it! May is a few months away, so enjoy life as it is now. You've got this."