Miranda Darné, Managing Editor

March 11, 2016
A knock on the door stops the laughter erupting from the hotel room. After hearing coach, they immediately stop everything and leap to their beds, pretending to be asleep. Awake past curfew, the girls laugh again after getting caught, eventually dozing off with the thought of tomorrow's game on their...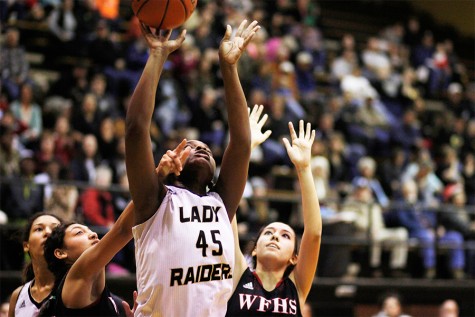 Cortney Wood, Co-Editor-In-Chief

February 12, 2016
As she faces Old High, senior Brea Harrison helps earn her team the spot as sixth in state. "I try not to think about the rank and all of the awards," she said. "I just play, have fun, and of course, look towards state."