Streamlining standardized testing?
College Board discontinues SAT Subject Tests, Optional Essay for future exams.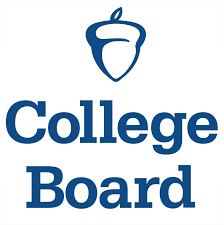 The College Board released an official statement on Jan. 19 detailing the organization's decision to rid of SAT Subject Tests and the optional SAT Essay. For years, standardized testing as a whole has been a widely-contested topic with critics claiming that it falsely correlates test scores with intellect.
For the SAT, specifically, opting to take the essay adds 50 minutes and nearly $20 more to the test-taking experience. For a college-bound high school student, a lengthy essay following several hours of strenuous examination isn't likely to reflect their best work. It's for this reason, along with its confounding rubric, that many colleges have not required applicants to submit an SAT essay score. 
"I'm glad the essay is gone," College and Career Counselor Julie Johnson said. "What kind of essay are you going to write when you're tired, hungry and stressed?"
Instead, far more valuable when evaluating writing capabilities are the personal statements, short answers and school-specific essay questions students submit when applying to colleges. 
SAT Subject Tests, however, were required by many "prestigious" schools such as Georgetown University prior to the national surge in test-optional conditions influenced by the pandemic. These exams were originally designed to display students' strengths, but, with AP classes becoming increasingly available to students internationally, the need for these tests declined.
An 800 on a Math Subject Test is definitively less impressive than a 4 or 5 on an AP Calculus exam. So why waste time, money and energy studying for and sitting through both tests? 
These changes come after a year of pandemic-forced changes for the College Board, from digitizing 2020 AP exams to handling nationwide test site closures. Perhaps this is only the beginning of standardized tests' dissolution, stemming from irregularities in the 2020-2021 application season.
With many colleges having switched to "test-optional" for the Class of 2021 and some already extending the change to next year's applicant pool, it seems that universities have seen success with evaluating candidates without standardized testing scores.
"I wonder just with COVID in general, if colleges will see, 'Nah, we don't even need an SAT or ACT,'" Johnson said. "That they'll start strictly going more by class rank, GPA, extracurricular activities in high school."
While it's unknown whether or not the College Board's decisions are a step toward eliminating standardized testing entirely, it's certainly moving to a streamlined college admissions process for students regardless of their resources or circumstances.
ELIMINATING SAT SUBJECT TESTS AND ESSAYS
PROS:
Conserves time and money during the preparation and testing processes

Eliminates inequality between students in different economic situations (access to tutors, test prep, etc.)

Creates the opportunity for "weak" test-takers to apply to schools with strong score requirements
CONS:
Increases volume and therefore competition in the applicant pool, lowering admissions rates (2020-2021 application season brought historically low acceptance rates due to the high number of applicants)

Potentially obscures the admissions process, as methods of comparison without standardized scores are relatively unexplored

Robs "strong" test-takers of the opportunity to demonstrate their abilities in a quantitative manner