March in Wichita Falls Set For Saturday
Students and community members prepare for the rally and march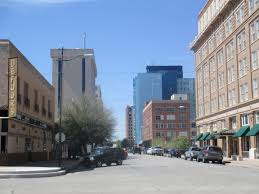 A March For Our Lives will be taking place on Saturday in Wichita Falls, starting at 10:00a.m.
Vern and Bianka Landavazo have helped put the event together.  Their daughter Lauren was shot and killed while walking home from McNiel Middle School in 2016.
They have partnered with both the League of Women Voters, who will be providing voter registration, along with the Wichita County Democrats, having opened their office on 3308 Kemp blvd. from 5 p.m. to 8 p.m. to pick up signs, buttons, or make signs of their own for the rally.
"Anyone can come and make signs, and on Saturday we will already have some there ready," senior Joshua DeHoyos said. "Our goal is to make Americans safer in school and in public."
At the rally, there will be an opportunity for people to speak.  Following the march, there will be a rally which will move down 8th street and end at the Farmers Market.
"It's not a protest, it's a march, it's a rally," Vern Landavazo said. "It's a peaceful march."