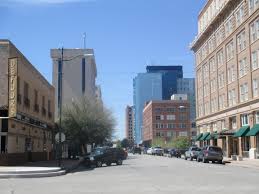 Carson Lee, Editor-In-Chief

March 22, 2018
A March For Our Lives will be taking place on Saturday in Wichita Falls, starting at 10:00a.m. Vern and Bianka Landavazo have helped put the event together.  Their daughter Lauren was shot and killed while walking home from McNiel Middle School in 2016. They have partnered with both the League of ...

Manasvi Reddy, Reporter

March 19, 2018
Following recent events in Parkland, Florida, administrators have started locking all but two entrances to the building to increase security on campus.  While new safety measures are being put in place, other safety protocols have been in motion since the beginning of the 2017-2018 school year. This...