Shooting for Mars
Rider senior takes on full-time job building rockets for NASA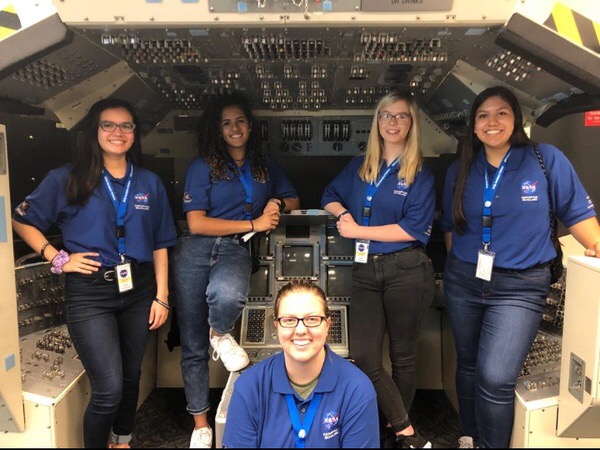 Cold waves crash on the silent beach, everything illuminated by the pale glow of the moon. The coast observes a young girl lying in the sand, gazing up to the heavens.
Born in Amalfi, Italy, she grew up on the European coast as an orphan. Angry and not wanting to go to bed, she would escape to her hometown beach to admire the stars. 
Almost a decade later, that young girl now lives across the Atlantic Ocean and works for the National Aeronautics and Space Administration (NASA). While most Rider seniors balance school and work life, Katherine Parham's focus is on colonizing the moon.
"Anyone that would know me, knows I'm big into space because I'm not a people person," Parham said. "I've always been interested in the unknown, and space is infinite. Of course, I can't go to space personally, but I want other people to go to space and have them explore. And I want to build the spacecraft that will get them there."
Parham's journey to one of the most prestigious companies in the world started with a NASA High School Aerospace Scholars program. This past summer, Parham participated in an online program where she performed various tests, experiments and research.
"If you do well there, you got invited to intern down at the Johnson Space Center over the summer," Parham recalled. "So, I did that over the summer, and afterward, they hired me on."
During her internship, Parham worked with a team of 15 other teenagers to figure out how to execute a mission to Mars.
"We were divided into four groups," Parham recalled. "One was in charge of the rocket, one was in charge of getting there. My group was in charge of building the compound and sustaining it and living there. And the next group was in charge of getting home."
Now employed and working full time for NASA, Parham said she oversees a team of seven engineers. 
"We get the blueprints per se, from the rocket, from the ship and from the shuttle, from everything we want to do," Parham said. "And my team is in charge of going through that, working the analytics. Making sure it can survive the trip through the atmosphere, through space, through living on the moon."
This shuttle, one that will take a team of seven astronauts to the moon and on to Mars, will have to sustain eight years in space.
As for the next four years, Parham is enticed by Harvard, MIT, UCLA, John Hopkins and Princeton for her next journey. If she maintains a 4.0 GPA in college, NASA will pay for her expenses. 
How does a high school senior balance an intensive full-time job and school?
"Of course, I'm still in school, so I have to be here during the week," Parham said. "But, usually, about every other weekend to every other third weekend I actually have to fly down (to the Johnson Space Center) and stay there. But besides that, until I graduate, I do most of my work online and through Skype calls."
On a regular work week, Parham's Monday through Friday schedule is dictated by her colleagues' needs. On the Saturdays when she is at the space center, Parham is often helping her team with tests.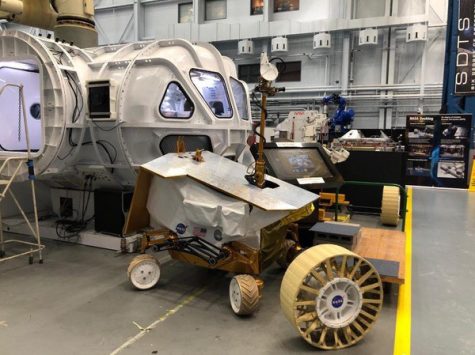 Daily meetings are held to ensure that everything is right on schedule, a necessity when dealing with the short four-year time span they have to complete their shuttle.
"You have peoples' lives in your hands," Parham said. "It's like, if you approve this type of screw, it could explode once you hit the atmosphere, and those people are going to die. Every little thing you do — and we've seen it from past missions, from Apollo to Challenger to everything — little mistakes like that is what costs people their lives. So we take it very seriously because we don't want to have a mistake like that."
All of this may seem like a lot of work and stress, but it's a passion for her.
"It doesn't feel like work when I have to go there. It's just so fun," Parham said. "Of course it's stressful because you have all these deadlines, and you have such a strict budget, since it is the government. But it's so fun because I've never been more passionate about anything in my life, like math and science is who I am. To get to do it full-time on literally an astronomical scale is fantastic.
"Of course, in high school you don't get to do that. You get pre-cal, you get biology and it's just standard and it's boring. But I get to do what I want. And if I say, 'Hey, let's go test these rockets,' we get to go out on the lot and shoot rockets off. So, it's really fun and I've never been more happy with anything. And I just hope I can keep the job for as long as possible because it's just the dream job for me."