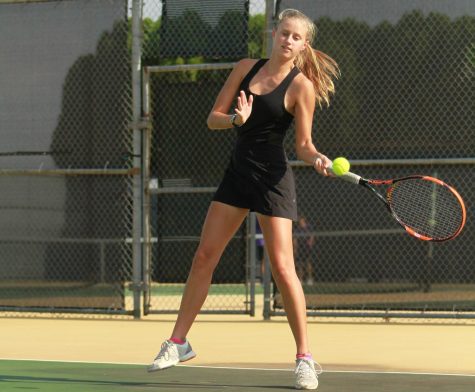 Carson Lee, Editor-in-Chief

November 29, 2017
The match is over. The result is final. The team breaks into applause in support of one another. For the veteran player and captain of the tennis team Leah Schrass, this is one of the many reasons why tennis has drawn her back to her roots. "Something I love is that after every match we just stand and ...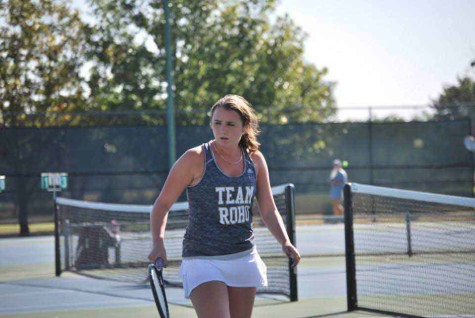 Shannon Pyle, Feature Editor

June 4, 2015
Junior Taylor Gray had competed against the same girl at District, Regionals and then State. Though she was up 3-0 in the beginning of the last set against senior Domonique Garley from Saginaw High School, the set finished with a score of 6-3. This left Taylor second out of the entire state in girls'...