College Board Restructures 2020 AP Exams Amid Pandemic
AP Exam changes causes concern for students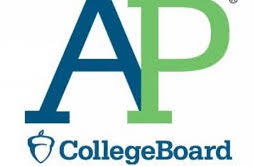 In light of the coronavirus pandemic, schools across the nation have closed until further notice. Since the closures, the College Board has drastically altered the structure and content of this year's AP exams. 
These changes have left many students unsure of how to feel, as their chances of college credit are less predictable than before. Junior Matthew Bitz feels more assured since the 2020 exams will not include most information that was supposed to be taught after March, alleviating the pressure to cram this information in during online school.
"Getting more time to study for less material will give everyone an advantage on almost every test," he said. "I think that, generally, most classes are going to benefit from these changes."
Others, like senior Danny Tu, are concerned about the unknowns of the new exam structure. In the past, tests would take multiple hours to complete, but this year's exams will be 45 minutes, online or hand-written and most will have 1-2 questions. Students will also be able to use their notes on the 2020 AP exams.
"The changes to the test are all bad because starting at the beginning of the year, our teachers were preparing us for a completely different test with different rules and time constraints," he said. "It's a really confusing time, and it's the best we have, but it's definitely not perfect."
WFISD has implemented a [email protected] system that allows students to conference with their teachers one time per week via Google Meets to ask questions. For most AP students, online schooling has consisted of little schoolwork and a lot of content to review.
"The main thing [email protected] is allowing me to do is study on my own hours without a huge workload from school or extracurriculars," Bitz said. "Other than resources given by teachers, there isn't much else that [email protected] is doing for me in terms of AP classes and exams."
Though the changes to the exam were abrupt and unpredictable, the College Board is working creatively to give students the chance to test for the college credit they've worked for all year despite the ongoing pandemic. From now until testing starts on May 11, reviews are steadily being added to the Advanced Placement Youtube channel. For more information about each AP exam this year, click here.