Retail therapy gone virtual
Rider students admit an increase in online shopping habits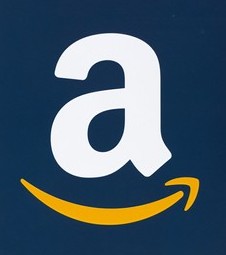 Online shopping is very accessible, especially with the cold weather a couple weeks ago and the past year with COVID keeping people inside. 
In fact, multiple studies have shown online sales have been record-setting during the pandemic. 
It's a trend that also occurs at Rider. Several students have said they browse online and make purchases with their phones. 
"I'm a teenager who can't drive yet, so it is just easier to buy something online instead of being like, 'Hey mom can we go to the store so I can get this,'" junior Emily Collins said. 
During the pandemic, Collins started making jewelry. "I bought all of my supplies on Amazon, so now I just purchase from them all the time."
Although Amazon has lots of offers, Collins' favorite online store is Etsy. 
"Etsy is smaller, but there's a lot more range of nicer things because they just have a wide range of handmade to regular stuff you can find on Amazon," Collins said. "There is just much more of variety and a lot more creativity, interesting unique things."
Unlike Collins, Brandon Huynh and Garrick Wilson use Amazon as their main source of online shopping. 
Huynh almost never goes into stores nowadays. "I really started online shopping because of quarantine and being stuck at home all day," he said. "I started with Amazon first, then I started branching out to smaller companies."
"I used Amazon when buying general things, but a lot of times I want pieces for random projects," Wilson added. 
But Focus Attack is Wilson's favorite store to browse and purchase from "because they sell parts for arcade fight sticks and I need a lot of those parts."
When asked how much he spends monthly shopping online, Wilson said he didn't want to know. Collins only spends $30-40, while Huynh estimated his costs were in the $250 range. 
When shopping online you can buy the most random things. Collins' weirdest purchase had to do with clear dice used to make earrings. 
"It ended up being like really tiny pieces of like little dice that are like a milliliter," Collins said. "They're so tiny, but they did end up working. And now I just have a random tube of little tiny dice for no reason."  
Wilson and Huynh have also made random purchases. 
"A necklace because I would never buy one," Wilson said. 
"I think it was a self-cleaning water bottle. I did not need it, I just bought it," Huynh said.