Raider Of The Month: Februrary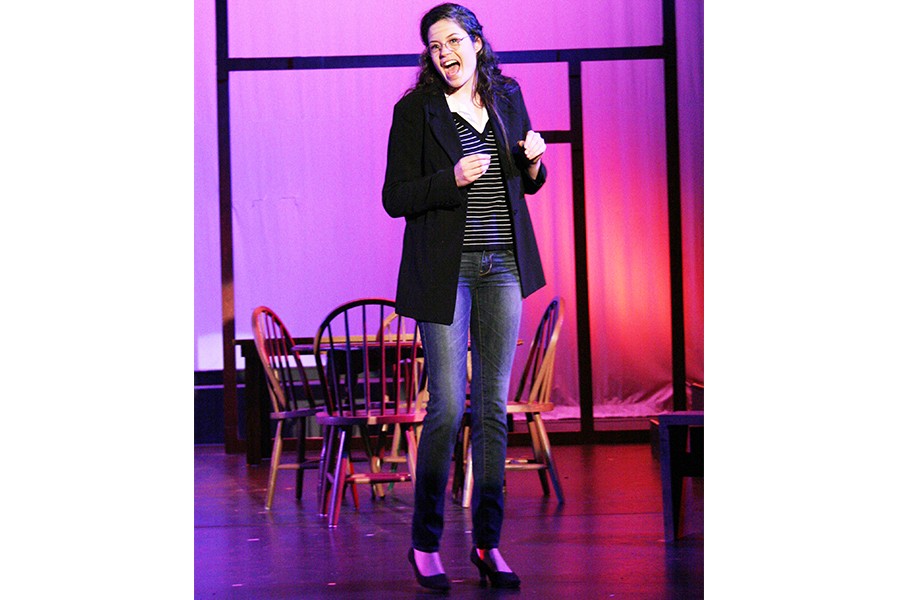 Freshman year: the only Thespian.
Sophomore year: acting in everything she could.
This year, junior: President of Drama Club with almost 200 Thespian points.
When she heard her name announced for President she was speechless.
"
I liked being able to grow more with the cast and create memories."
— Jack Pittman, 10
"Tears. My reaction was tears," she said. "I was so shocked and excited. I was also nervous because I knew it was going to be stressful making sure everyone got what they needed."
For Katie McGinn, the theatre life wasn't easy, especially since she was following in the footsteps of her sister and brother.
"My brother and sister got me into acting since they did it here while they were here," she said. "My brother dragged me into it and ever since then I've been involved."
Hearing her name for president was just the beginning of a stressful junior year.
Katie is in two AP classes and two pre-AP classes. She didn't know how she was going to handle all the stress, but she found the rhythm of balancing.
"I go to rehearsal every day after school until five or sometimes later," she said. "Then I do all my homework then it's off to bed and the same schedule the next day."
"
I liked that I was able to be a part of something amazing."
— Victoria Hitchcock, 9
Katie has been in all seven productions that Rider puts on and she's been on both of the UIL teams that advanced to State. Although it's stressful, and she's constantly busy, Kaie said she wouldn't give it up for anything.
"I think theatre gives everyone a way to express themselves," she said. "It's also helped me cope with a lot of stuff."
Knowing that she's found something she's passionate about makes high school more fun, she said.
"I think everyone needs to be passionate about something and for me it's acting," she said. "Finding what I love while I'm in high school makes it even better."