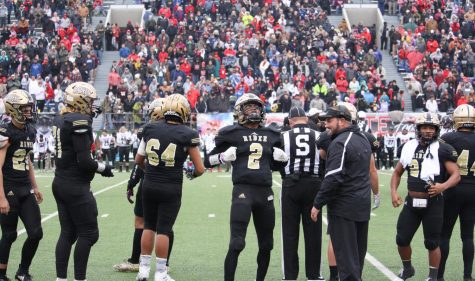 Meghan Helton, Reporter

December 12, 2019
Despite ending with a playoff loss to Lubbock Cooper, the Rider football team's 2019 season has definitely been one to remember.  Beating rival Old High for a consecutive fifth year and advancing to the state quarterfinals were impressive accomplishments, but what stood out most in this postseason...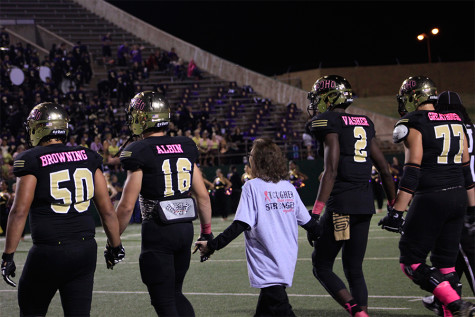 Cortney Wood, Co-Editor-In-Chief

October 29, 2015
Down the ramp leading onto the field, around the corner where fans shouldn't be, Jan Albin walks alone onto the turf. She hears thousands of screams in anticipation of the 'Think Pink' game at home on Oct. 9. Captains Hunter Kyle and TJ Vasher walk up to Albin and ask if she's ready for...