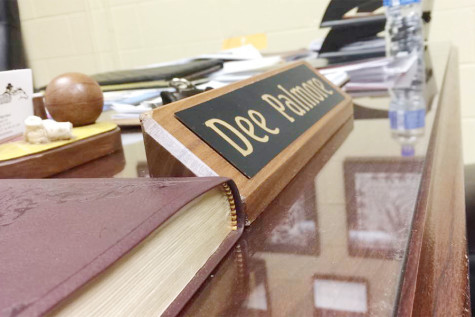 Sierra Hodges, Reporter

November 23, 2015
6:30 a.m. He walks in the school 12 minutes late. Already behind on a job that never ends. For Principal Dee Palmore, that job is 12 months long. Days off don't ever happen. Well, except that one time when his wife made him take off a week to celebrate their 25th wedding anniversary in Mex...
Lane Maddox, Reporter

December 18, 2014
Mr. Braveboy makes his daily rounds through the student center and cafeteria during lunch, monitoring the room and checking in with his students. He brings smiles to their faces as he thinks about the big change that he is about to go through. After working with high school students for more than...