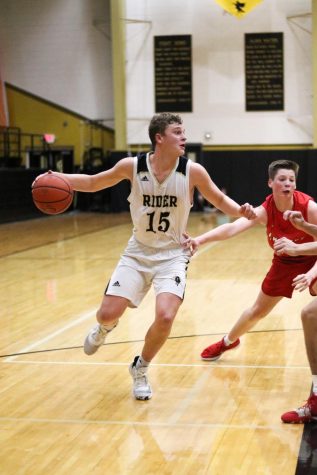 Manasvi Reddy, Copy Editor

February 5, 2020
The buzzer sounds and applause fills the field house. The Raiders had just defeated the Wylie Bulldogs 61-55. The players retreat to the locker room as the stands empty. For many, it's time to celebrate. For No. 15 , it's time to head home. He has a quiz tomorrow in his AP Calculus class. ...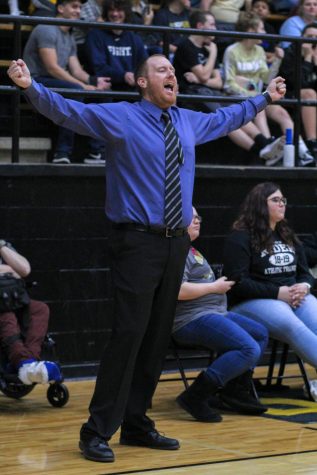 Meghan Helton, Reporter

November 14, 2019
Rider boys basketball team is coming off another district title and has high expectations for the 2019-2020 season.  Cliff McGuire is entering his 14th season coaching and his seventh with the Raiders. The Rider Chronicle spoke with McGuire about coaching, this year's season and upcoming players...