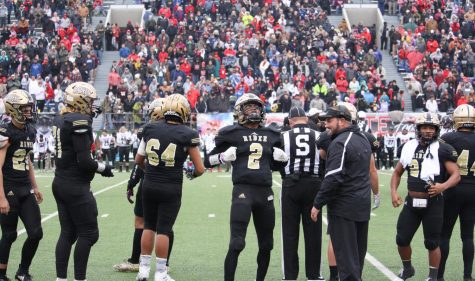 Meghan Helton, Reporter

December 12, 2019
Despite ending with a playoff loss to Lubbock Cooper, the Rider football team's 2019 season has definitely been one to remember.  Beating rival Old High for a consecutive fifth year and advancing to the state quarterfinals were impressive accomplishments, but what stood out most in this postseason...
Meghan Helton, Reporter

September 13, 2019
Blood, sweat, tears. All shed for the love of the game held so closely to the hearts of the  Rider football players. This love is no different for the Raiders' quarterback, Jacob Rodriguez. Last year at this point, an injured Rodriguez stood restlessly watching from afar. He paced endlessly, che...