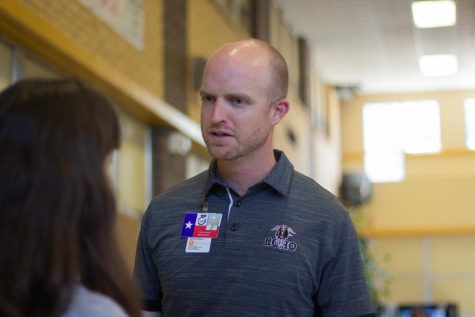 Sheridan Allen, Reporter/Photographer

May 18, 2020
Rider's 2019-20 school year comes to a close this week. The Rider Chronicle had a video conference with principal Dr. Cody Blair about how online school went, how it can be improved and how much he missed the students on campus. Q: Did online school go as planned? A: That's a good question. ...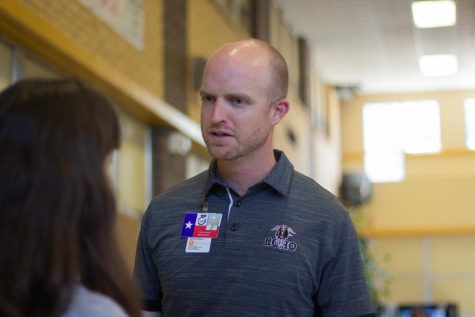 Sheridan Allen, Reporter/Photographer

August 22, 2019
Dr. Cody Blair is beginning his second year as Rider High School's principal. With many changes underway, The Rider Chronicle sat down with Dr. Blair to address his plans and goals for the school year. Q: What do you think has made this school successful so far?  A: The key to all of our success is o...