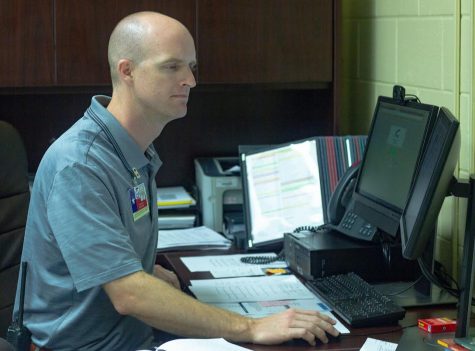 August 31, 2018

Filed under News
With school officially back in session, students are waking up from summer-long snoozes to face multiple changes on campus. As they walked into school for the first time in months, they were greeted by an unfamiliar face: Dr. Cody Blair, the new Principal of Rider High School. Dr. Blair replaced M...
Ashlynn Giles, Reporter

October 16, 2013

Filed under Feature
Assistant Principal Cody Blair said he felt very blessed when he found out he had gotten the job of his dreams. "I was very excited and humbled when I found out," Blair said."It's something I've always wanted to do." When Blair first started teaching, a mentor came to observe his...