Senior Cintia Vickery Earns Full Ride JROTC Scholarship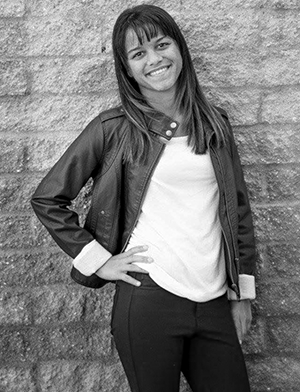 Hang on for a minute...we're trying to find some more stories you might like.
After an array of tests, senior Cintia Vickery received the Frederick C. Branch Marine Corps Leadership Scholarship for African Americans, a full ride scholarship to her choice of one of 17 colleges and universities.
"I was coming out of the Boys and Girls Club when I received a phone call from my sergeant saying I had just received the scholarship," Vickery said. "I was screaming and jumping around after I hung up."
Although she was excited about the scholarship, Vickery's mother was not so enthusiastic at first.
"My mother was upset," Vickery said. "When she mentioned to me a long time ago about going to an African American school, I didn't want that, I wanted to go to a school with more variety. Then when I received the scholarship, she was excited that I had options and that they didn't have to pay as much for college."
In the process of selection for the scholarship, Vickery had to meet certain standards that were required for her to be eligible for the scholarship.
"I had to have above a 1000 for my SAT score in Math and English," Vickery said. "I also had to take a physical so they could check for any broken bones or anything like that."
With the scholarship came many options and decisions on what college would be best for her in the long run.
"Recently I chose to go to Spelman College which is an all female school," Vickery said. "At first I didn't want to go to an all girls school, but then I found out that the guys from JROTC are going to be at Morehouse College. We're going to be combined together, which means I'll at least have a co-ed JROTC."
The college Vickery chose is in Atlanta, Georgia, a big change from the small city of Wichita Falls, but Vickery said it will be exciting and new.
"I don't have a fear of leaving Wichita Falls," Vickery said. "It's more a fear of going to a new school and meeting people that I've never talked to before. The fear of being new."