$13.5 million WFISD recreational facility bond passes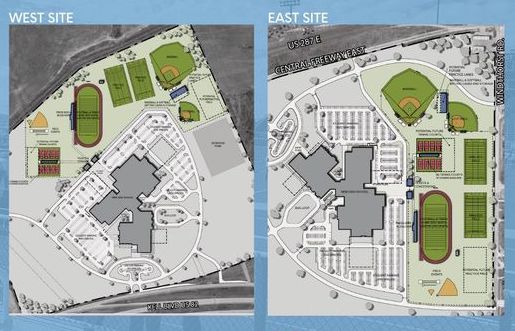 The WFISD school bond to construct athletic facilities for the new high schools passed with an overwhelming majority on Saturday. With 3,560 voting in favor of the bond and 1,710 voting against it, the results surprised those who expected a tighter finish.
This is the second time the district has proposed bonds related to the new schools this year, as voters turned down the athletic facility bond and narrowly passed Proposition A, the proposal to build two new high schools, in Nov. 2020. Head football coach Marc Bindel expected the latest bond to pass with closer margins, much like Proposition A did.
"Bonds don't usually pass by that large of an amount," he said. "Historically, especially in Wichita Falls, they are a lot closer."
The $13.5 million bond's recreational facilities will include an enclosed batting cages, lighted tennis courts, and playing fields for track, soccer, freshman and junior varsity football and marching band. There will also be a press box and combined seating for over 1,000, among other amenities.
"It will give the new schools an identity and a place for the entire community to use and also gather to watch student-athletes do what they love," Bindel said.
The school bonds are part of WFISD's "Long-Range Facility Plan" that will renovate, upgrade or retire each existing school building in the next 30 years. The two new high schools are expected to be ready for students by Aug. 2024, with additional bonds tentatively planned for 2027 and 2035.