Opinion: State Testing Shouldn't Be Mandatory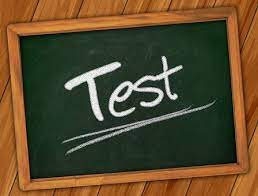 The scratching sound of a pencil being dragged across a paper. The squeaking of the eraser trying to cover past mistakes. The constant fear in the back of your mind knowing this test can decide whether you pass or fail.  
Standardized testing is always a dreaded time. After you spend months covering the topics in school, and then even more time going over it at home, it still occupies your mind, and not in a good way.
But anxiety isn't the only reason why taking the STARR test should be optional. 
Texas spends at least $90 million annually for the STAAR test. That much money could be used for other more helpful things, like improving school buildings or providing more scholarships for financially troubled students. A part of the funding for schools comes from the statistics of the school's test scores. The Texas Education Agency's accountability rating system gives you a grade based on student achievement and school progress. 
Standardized testing causes a lot of anxiety. It has students having breakdowns or comparing themselves to others in an unhealthy way. When they don't get as good a grade as they were hoping, students' self-esteem can lower and cause problems in their life. This is also a big problem for poor test-takers. Some students learn in different ways, whether it be visual, hands-on, or if they just need a little more help to get the concept down. Testing puts those who don't do well with a timed deadline at an unfair disadvantage.  
Colleges aren't taking standardized testing as seriously either. Ever since the pandemic, dozens of colleges have waived SAT and ACT scores for admission. If colleges don't even need results from standardized testing, why should the STAAR matter so much? It doesn't affect our college career in any way. 
According to a breakdown by the news organization Education Week, Texas is one of only 13 states that require passing a test to graduate high school. At least seven states have made standardized testing optional for their students. 
If we just made standardized testing optional, students could focus more on the skills they need to learn for college. After all, teachers would have more time and less stress to teach them and the money saved could be divided between schools for educational upgrades.