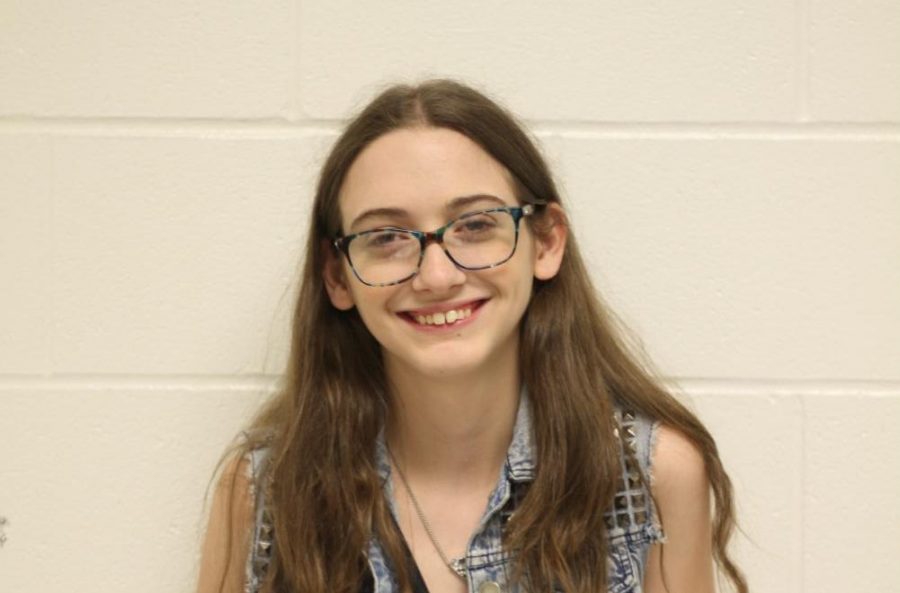 When this year started, I was so excited and ready to be back. I was ready to see my friends and to get out of the house. This year really tested my mental health.
At the start of the year I had been recovering from losing people during spring/summer break, so I was just ready to see my friends again and hug them. I didn't get to do that. My best friend spent all year online so I didn't have her by my side like years past. I felt really alone at the beginning of the year, but I learned that I wasn't. 
I have all the girls in newspaper who make me laugh and smile every day. Sandra, who is bright and has made me feel better more than she'll ever know. There's Meghan who is sarcastic and doesn't get mad when we do an eye roll count on the board. Olivia, who is sassy and funny and she plays music for us, good music. Melina, she came with me on my first photoshoot after school one day, I don't think I'd have done as well as I did if she hadn't been there. Sidney, I've gone with her many times to do interviews and in getting photos for her stories. Manasvi, my first year on staff I had to send my stories to her for edits. She never got upset, even though I had a million things to correct. 
Coach Duncan, he's been understanding with us. He'll let us talk about any drama and sometimes he'll even join us. Unlike teachers I've had in the past he understands that we have more than one class and that we have other things going on. I also have all the people in yearbook, orchestra, and esports. The esport team feels like a second home to me. 
Yeah this year wasn't perfect, but it was still good. I'm going to miss Rider and all the people and friends I've met there, but I'm excited to see what the future brings.