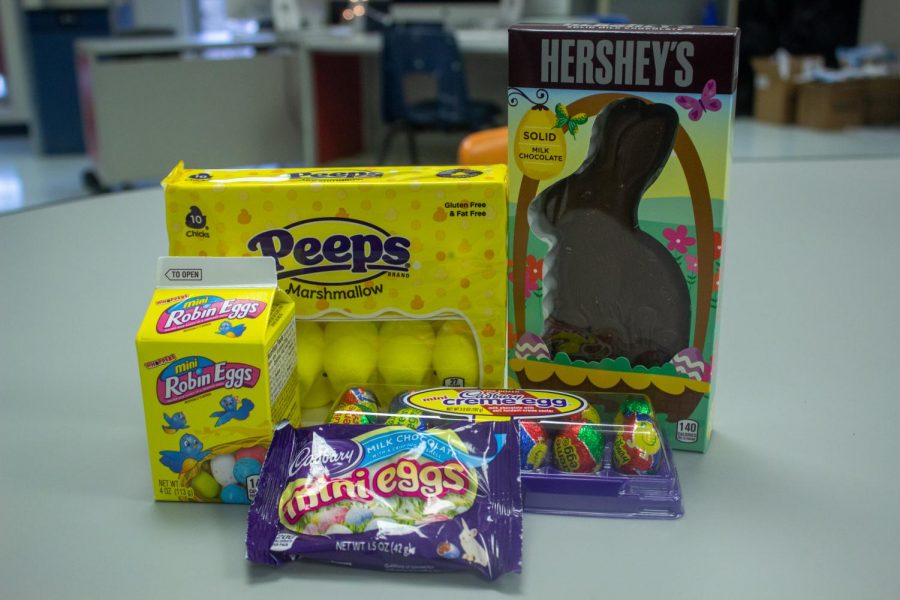 As Easter makes its way into spring, shelves are filled with pastel decorations and sickeningly sweet desserts. I personally sampled five well-known candies to add to your Easter basket this year. 
Cadbury Mini Eggs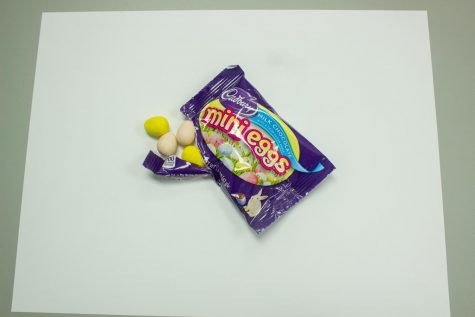 Chocolate very good. Chocolate yummy. 
Verdict: It sounds like I'm eating a chip.
Whoppers Mini Robin Eggs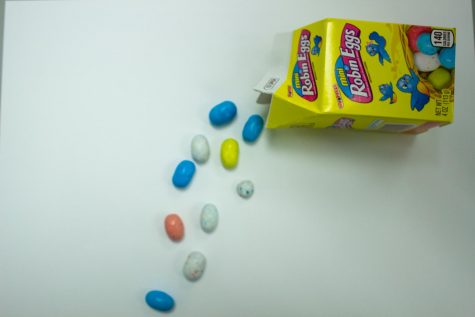 The fact that these came in a carton was so cute. I loved it. They tasted exactly like Whoppers, but with a softer texture. Though I'm not much of a Whoppers fan, the color and packaging of the eggs would draw me in to buy them again. 
Verdict: I DIDN'T LIKE THAT TEXTURE.
Cadbury Creme Eggs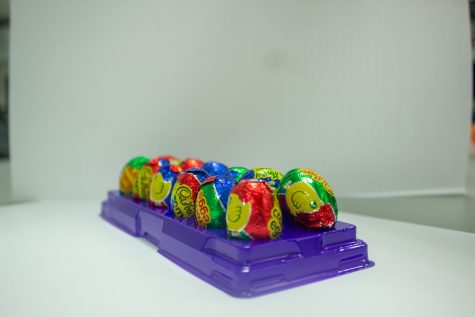 Despite all of the sugary sweetness I had inhaled today, these were probably my favorite. I loved how the packaging resembled a carton of eggs. As said by our reporter Olivia Davenport, these eggs were "like if silk were a creme filling." Both the creme and chocolate blended together to create smooth, sweet sensation. 
Verdict: Made me feel like young Willy Wonka in Charlie and the Chocolate Factory
Hershey's Milk Chocolate Bunny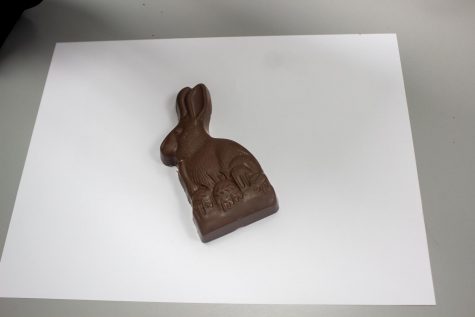 The packaging looked so precious, I didn't want to eat it and ruin the entire thing. It was so difficult to bite into, but once I did, it was a cavity waiting to happen. The flavor was a bit too overwhelmingly sweet for my taste.
Verdict: Would definitely buy to just put on display.
Peeps Marshmallow Chicks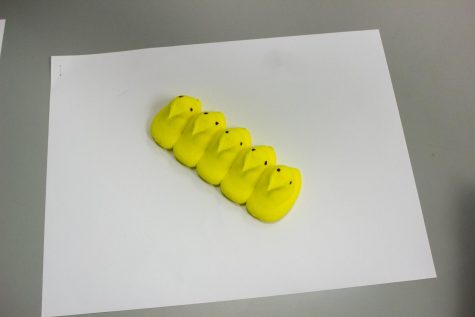 If the taste of pure sugar isn't for you, these adorable little chicks won't be on your radar. As said on their website, "the wonderful combination of sweet colored sugar and fluffy marshmallow creates an unforgettable taste experience!" As one of the most renowned Easter candies, Peeps were definitely a must-taste. The marshmallow fluffiness of it all…will kind of hurt your stomach. I know it hurt mine! They were definitely unforgettable! 
Verdict: There's something about peeps that just makes you want to die.