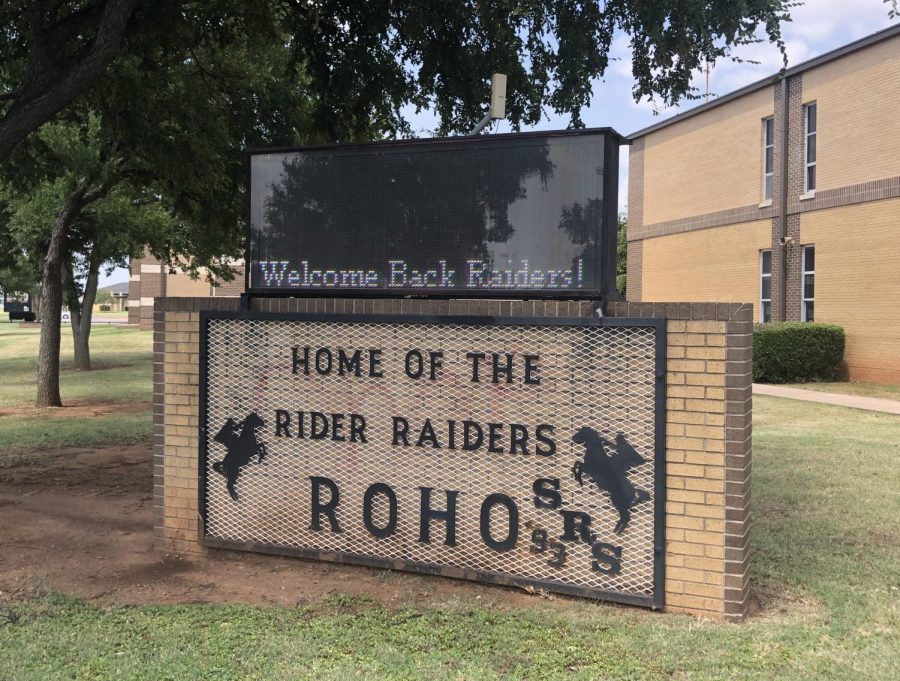 Rider Chronicle
With school set to resume on Thursday, Rider High School administration has published a variety of new protocols to ensure both the safety and productivity of students and staff. The Wichita Falls Independent School District [WFISD] has made multiple efforts to inform families about the expectations for those choosing to return to campus in-person and for those opting for virtual instruction. Here, however, are five changes set to be implemented for the 2020-2021 school year you may not have known about:
Rider/Old High Week will not be the same
Because of the University Interscholastic League's (UIL) decision to delay Class 5A sports by one month, the annual Rider vs. Wichita Falls High School football game has been moved to the week of Thanksgiving break. The Senior Class Officers have decided to implement as many traditions as possible the week before the game, including Mum Day and Class Breakfasts. While some decisions regarding traditional events have yet to be made conclusively, the officers intend to retain as much normality as possible leading up to the game.
The Round-Up Assembly will be virtual
To prevent holding a large, school-wide gathering, the annual Round-Up assembly in which each grade presents a class skit and the Mr. and Miss Raider nominees perform their dance is set to be transitioned to a virtual format. The program will be recorded and played for students in a classroom setting.
Students must remain in their cars until 7:35 a.m.
To minimize the number of people unmonitored in the hallways, students are required to remain in their personal vehicles until they are released by the 7:35 a.m. bell to first period. For this same reason, parents are encouraged to drop off their children as close to this time as possible. Students who arrive before 7:35 a.m. may wait in supervised areas including the library, fieldhouse, student center or auditorium.
Students who have chosen remote instruction can still receive lunch
There will be a "drive-thru" style pick-up located at the kitchen loading dock (cafeteria parking lot) daily from 12:45-1:30 p.m. Students will be able to get lunch and also breakfast for the next morning.
Virtual instruction is synchronous
Unlike the asynchronous instruction provided at the end of the Spring 2020 semester, students who have chosen to attend school remotely will be expected to remain visible and engaged on their computers for the duration of each class period. Teachers will still take attendance each class period, and students are required to abide by the traditional code of conduct. If you've opted to receive virtual instruction, be sure to check your school email for your Google Classroom codes before school starts on Thursday.