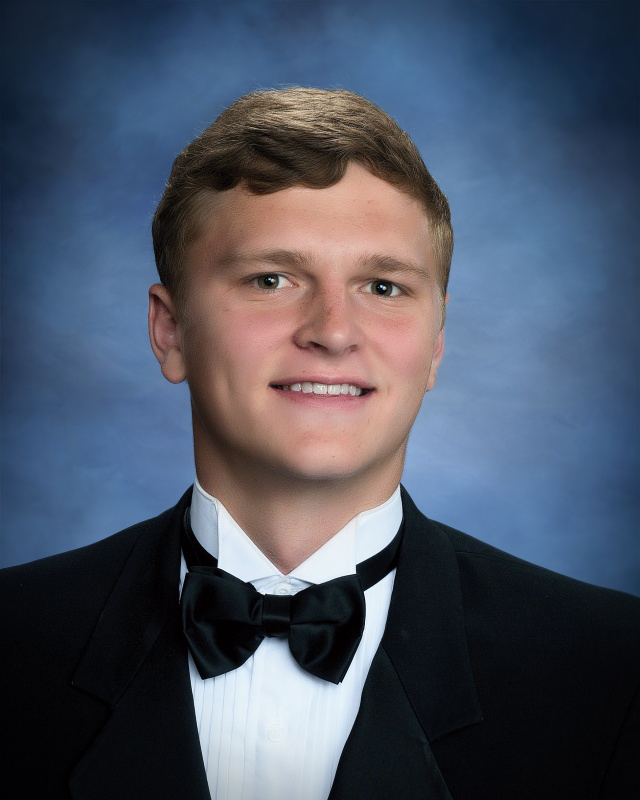 Though the Covid-19 pandemic has caused the Class of 2020's school year to take an unforeseeable turn, Rider seniors' class rankings have been just as out-of-the-ordinary. 
This year, four students were in the running for the valedictorian spot, with Carson Sager earning the honor in a tiebreaker. Seniors Nathan Carlston, Aaron Hawkins, Sager and Zayana Uddin all had 5.0 GPAs, meaning that they had each earned a 95 or above in every grade point average weighted class.
Carlston came in next as salutatorian, while Uddin and Hawkins ranked third and fourth, respectively.
"I think we were all pretty accepting that it was a toss up to see who was really going to be No. 1," Sager said. "Each one of us deserved the valedictorian title, so it's just unfortunate that a tiebreaker led to a 5.0 student receiving the number four spot."
Under a new GPA system implemented by the Wichita Falls Independent School District in 2015, beginning with the Class of 2020, each student will have a set number of courses that counts toward their class rank GPA. To break any ties that may occur, the district will then look closely at the exact numerical grades for any classes the tied candidates had in common.
"I don't really like this because I feel like it rewards playing the system more than it rewards academically challenging yourself," Carlston said in reference to the equal GPA weighting of courses with different levels of difficulty. "A real class rank shouldn't be a reflection of playing a game, a game of GPA or a game of tie-breakers." 
The new GPA system has produced several other ties during its first year of full implementation. In Rider's graduating class, Viet Tran and Grace Welch tied for fifth, Emily Stolt and Carson Hollingsworth tied for seventh, and Damion Fisher and Aryian Razavi tied for ninth. 
Whether or not the system will continue to generate ties will have to wait until the class of 2021 graduates. Current seniors, along with the rest of their class, will be celebrated during an outdoor graduation ceremony set for June 4 at Memorial Stadium, where the standard speeches will be pre-recorded and played for the audience due to Covid-19 health and safety guidelines.
"What I'll take away from this is that working hard is worth it," Sager said. "Class rank definitely doesn't define someone's academic ability, but does reflect a sort of unique dedication that I strived for every day."