2020 Graduation information released
Graduation information along with senior reaction to the announcement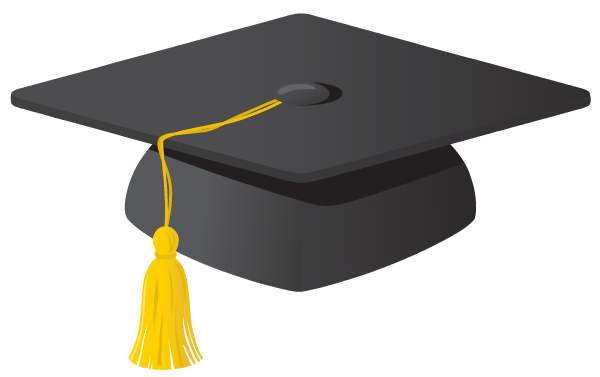 Since the start of school closure, the question of graduation has been up in the air. To the relief of many, the news of a graduation ceremony lifted their spirits. 
"My reaction was overjoyed and it's important to me because it brings my family and friends close," senior Autumn Howells said.    
In accordance with the new guidelines issued from the Governor yesterday, Rider seniors will graduate on Thursday, June 4th at 9 a.m. at Memorial Stadium, changed from the original date. Students must report to the stadium by 8 a.m. Wichita Falls High School and Hirschi will graduate on the following two days. In the past, all three graduations were held on the same day. (See down below for dates). 
However, with social distancing still enforced some procedures and rules have been added. Students are limited in bringing six guests via tickets. These tickets will be passed out at graduation rehearsal, which is mandatory for any senior wishing to participate. 
"My first reaction was happiness because we would get to walk the stage and everything," said senior Nancy Glassburn. "Sadly only six people from our families can go which is really hard to decide."
Due to the quick changes, a rehearsal date is still not set. When the day is more concrete, students must wear a face mask to the rehearsal and during the ceremony.  However, students can take them off when walking the stage. They will also be required for anybody wishing to watch from the stadium.
On graduation day, guests will be ushered to their assigned seats. The entire party must be present to be escorted to their spot and they cannot hold seats for other party members or ask to change areas. This will be strictly enforced for safety measures. 
There are also hand sanitizing stations at the end of each entrance ramp.
Despite all the guidelines many seniors are happy to just have a ceremony.
"It's heartbreaking to be known as the class that got their senior year taken away," Glassburn said. "To have the schools make an attempt to at least give us something is beautiful."
*Any information is subject to change
Graduation Dress Code: 
Gentlemen: 
White/ light colored collared shirt

 Black dress pants with black socks

Solid black dress shoes 

No facial jewelry, but stud earrings are allowed
Ladies: 
Black dress

Solid black dress shoes (No heels will be allowed on the turf) 

No facial jewelry 
Other High School graduation dates:
Rider High School – Thursday, June 4

Wichita Falls High School – Friday, June 5

Hirschi High School – Saturday, June 6