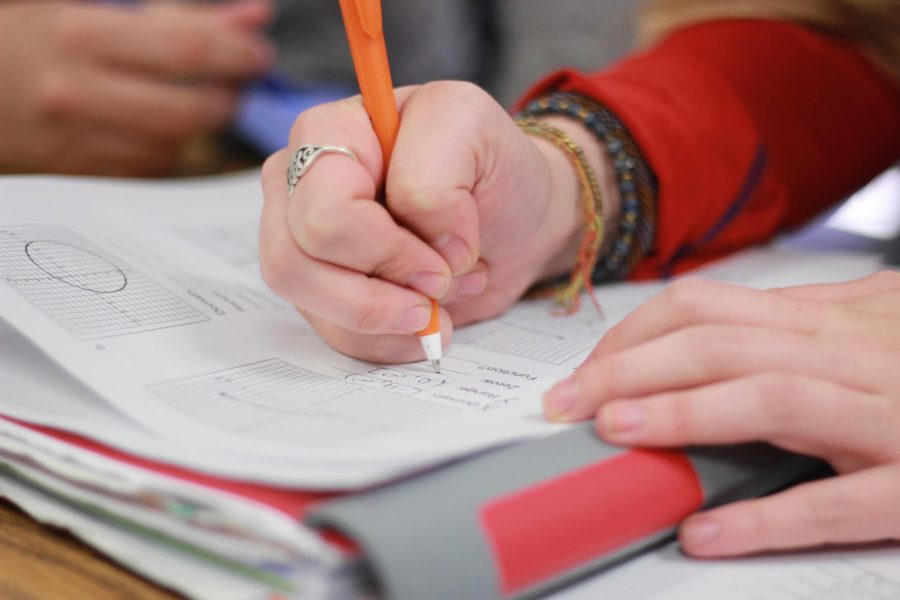 Shelby Davis
For most high school students, junior year is the year of standardized testing. From the PSAT in the fall to multiple rounds of SAT or ACT testing year-round, colleges require many things of students the year before applications get sent out. For certain schools in America, these test scores are simply not enough to guarantee admission to the college. SAT Subject Tests allow students to differentiate themselves from other applicants and show colleges their strengths.
According to College Board, SAT Subject Tests are subject-specific exams for college admission. Each test is one hour long and multiple choice and the exams are offered on a variety of topics ranging from Spanish to molecular biology. SAT Subject Tests are scored on a scale from 200-800, and students are given a percentile ranking of how their performance compares to other test-takers nationwide. These tests, not required by most colleges but impressive to many others, aren't considered by many high school students during their four-year résumé buildup.
College counselor Julie Johnson said that not many students at Rider take the SAT Subject Tests since the exams are rarely required by colleges.
"Generally, our students take Math 1 and a Biology or a Chemistry, maybe a U.S. History if that's their favorite subject," she said.
Sophomore William Nguyen believes that his peers are simply underinformed about the test and its benefits.
Still, for students who do take the tests, they feel that SAT Subject Tests not only make them appear more desirable to colleges, but a successful performance on a subject test can earn college credit. Nguyen took the Math 1 exam, which was a requisite for Rice University, his dream school.
"The subject tests show my dedication to furthering my education, more than the average student that just takes the SAT or ACT," he said.
For junior Vy Phan, SAT and ACT testing has been a priority in her high school career.
"I wanted to get a feel of them [SAT and ACT] before deciding what my real game plan would be," she said. "I probably will take subject tests before I apply."
In regards to when to take them, Johnson believes the SAT Subject Tests go hand-in-hand with AP exams.
"They are about the same level of difficulty," she said. "If you take AP chemistry as a junior, I think you need to take the Chemistry subject test as close to that as possible."
If you want more information about the SAT Subject Tests, visit Julie Johnson in the College and Career Center, or click here to read more about the tests on the College Board's website.