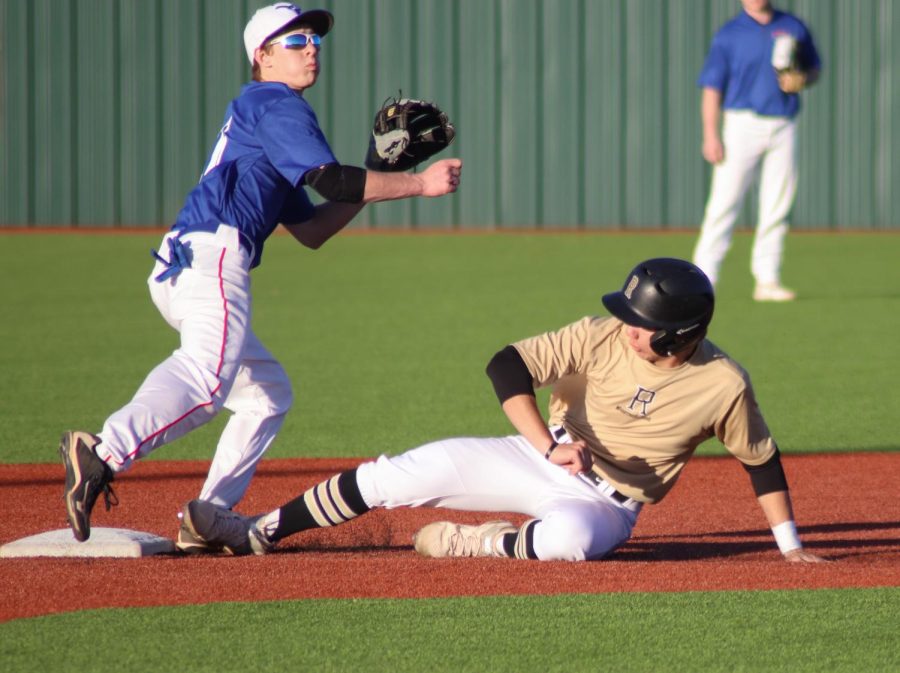 Rene Banda
Sports seasons have come to a close with several new trophies placed on the shelves. For Rider football, soccer, tennis and other sports, this year has been very successful.
On the field, there were several highlights from 2021-22. The Rider Raiders football team made it all the way to the state quarterfinals with a record of 12-2. The varsity tennis team fought all the way to the regional semifinals in the fall, then Axelle Jacquemin nearly became Rider's first state girls singles champion in the spring. 
Volleyball and girls basketball claimed district championship titles, while the girls soccer team was undefeated in the regular season. The baseball team finished strong to share the District 5-5A title, while boys soccer managed to win their first playoff game. 
"All the coaches were really proud of our players and just how hard they played and how well they did," head football coach Marc Bindel said. "I think a lot of that is related to the culture that we have here at Rider. It's a culture of excellence, all the way from Dr. (Cody) Blair to the last freshman that walks through the door."
However, there's uncertainty going forward as several coaches have left the school and the district's financial problems have made it difficult to replace them.
"Those coaches that left have gotten out of coaching and teaching completely," Bindel said. "We're really excited about some internal promotions coming up to replace those coaches and just trying to keep the ROHO train going."
Rider will have five new head coaches next year after Alysha Humpert (volleyball), Cliff McGuire (boys basketball), Kendall Webb (girls basketball), Abby Bates (softball) and Kayla Brown (girls track) have left or will be leaving. 
"A lot of coaches have stepped up and accepted, 'Yeah, I'll be the head coach. I want to  help build the team and the relationships we have with the kids,'" Bindel said. "I think that's great and I'm really excited about the future of our programs."
Next year will also be unique in that it will be the first time in decades Rider isn't in a district with Wichita Falls High School, which dropped to Class 4A. 
The Raiders will compete in most sports with Aledo, Azle, Brewer, Granbury, Northwest and Saginaw in a seven-team district.