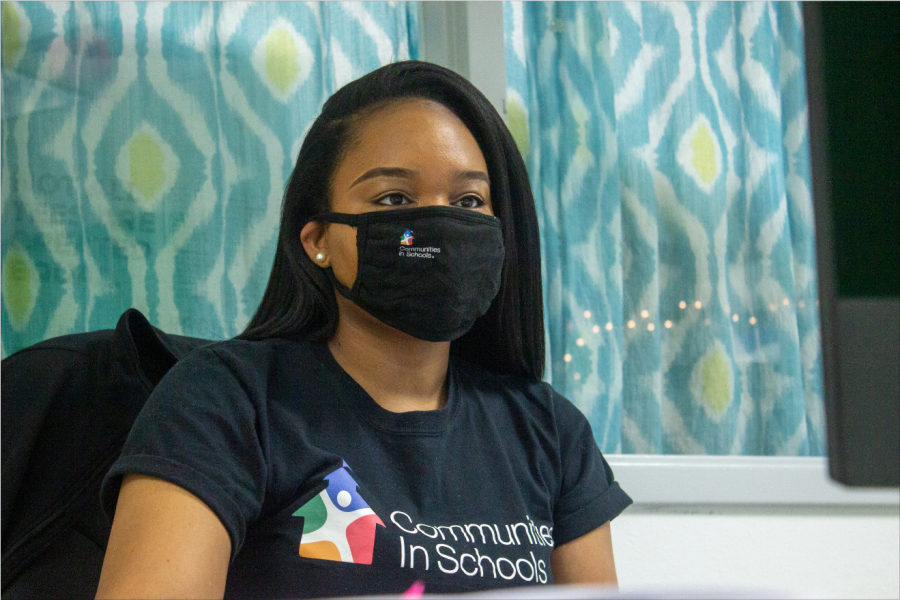 Sheridan Allen
What do you do when you feel trapped and suffocated from your overbearing emotions and problems that you feel like no one could help you with? Luckily, Communities in Schools is here to help with those problems. 
After a one-year absence, the program designed to help students thrive and succeed in high school has returned to Rider. 
Chasity Hurd began working in CIS because she loved working in schools and empowering her students, though it is a career path she never envisioned herself pursuing at the beginning of her college experience. 
"I just really wanted to find something that I can really make a difference in, but I didn't know what that was," she said when asked why she felt drawn to change her major. 
Hurd grew up in St. Louis and attended college at the University of Missouri, before moving to Austin to start an internship.  
"I love working in schools and our youths and being able to empower them, so this is something I'm continuing to do, and I absolutely love it," she said. 
This is Hurd's first year in Wichita Falls. Before she moved here, she was a site coordinator for CIS in Kansas City, Mo.  
Hurd helps students in many different ways, whether it be giving clothes, food, school supplies or even just serving as an ear to listen. 
"She and I talk a lot about my problems, and she asks me how I am doing every day," sophomore Amber Crow said. "She will give me very helpful advice." 
Crow, who visits the CIS room regularly, isn't the only one who CIS has impacted. Hurd estimates she sees anywhere between 10-20 students on any given day, and 100 or more throughout the week. 
"She always kept me in a positive mood when I had a bad day," senior Osvaldo Lopez said. "She changed my day into a positive one."
Hurd has been making CIS known by going into classrooms to talk to individuals about stopping by. She also talks to the counselors about students who could benefit from the help CIS has to offer.  
"For me that is a major accomplishment in being able to let students know there is a safe space for them here on campus," Hurd said. 
Hurd is excited about the growth of CIS on campus and is proud of the help that's been given. She also gave a piece of advice for students who are going through tough times. 
"Do all you can in the time you have, and the rest can work itself out," she said. "if you know that you're giving your all, it'll work out.
"It may not be at the time you expected, but it will work out, just give all you can, and people are here to support you and sometimes they come out of nowhere."