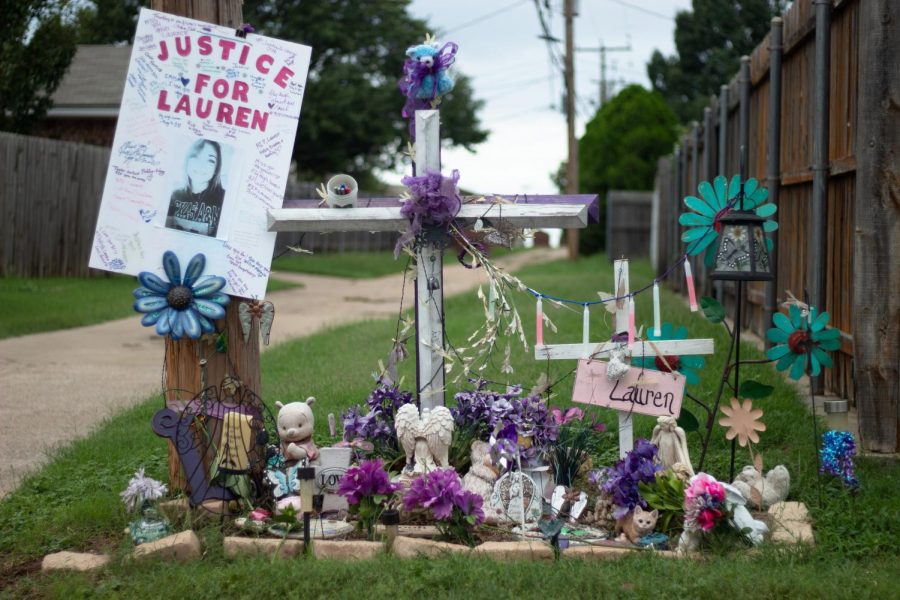 Kayla Le
The final verdict of the Kody Lott trial, the 22-year-old man who was found guilty of killing Lauren Landavazo and injuring another student on their way home from McNiel Junior High on Sept. 2, 2016 has echoed throughout the community. The ruling, sentencing Lott to life in prison and a $20-thousand fine, has brought peace to the Wichita Falls community and the 13-year-old's peers, who have been anxiously following the case since her death nearly 25 months prior. Sophomore Marilee Albus recalls being nervous for the Landavazo family and friends during the days leading up to the trial, but was ecstatic about the outcome.
"I was super happy on how the trial came out saying he was guilty," Albus said. "Lauren was such a wonderful, kind-hearted person who would do literally anything for anyone."
Another close friend of Landavazo, sophomore Tori Montellano would have been angered by any other ruling.
"He took away someone so amazing and loving," Montellano said when justifying the outcome of the trial.
Purple t-shirts and bracelets continue being worn across town in her memory, and similar ribbons decorate Southwest Pkwy. to commemorate the month of her death.
"[The] community has become so close," Albus said. "[Losing Lauren] has really brought us together."
More importantly, talk of the hearing has resurfaced memories of Landavazo and her last days before the shooting. Montellano remembers her last interaction with her in the lunch line at school, just days before she was murdered.
"I turned around and I saw her behind me. I said, 'Hi Lauren!' She smiled and I noticed she had gotten her braces on." Montellano said. "I said she looked so pretty."
While Landavazo herself may be gone, her friends and family are determined to keep her spirit alive.
"If I could talk to Lauren one more time," Albus said, "I would give her a hug and tell her I love her and her parents as well."
Others are in disbelief of the senseless crime that took Landavazo far too soon.
"If I could talk to Kody Lott, I would ask him 'Why? Why take someone so amazing away?'" Montellano said.