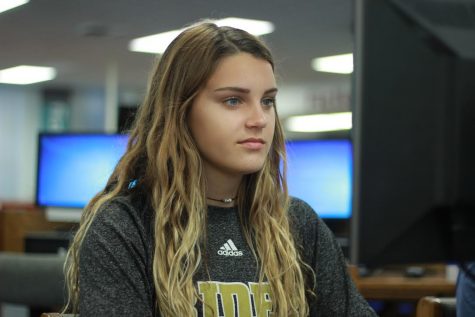 Manasvi Reddy, Reporter

March 22, 2018
According to CollegeBoard, the process of applying to undergraduate college programs begins at the start of the summer following junior year. From scholarships to essays to financial aid, the deadlines can feel seemingly endless until the fall. Then, there's the wait. Most students don't receive a...
Karla Alvarado and Reporter

March 28, 2014
Students often have doubts about the differences between AP and regular classes. College/Career counselor Julie Johnson does not believe that superior intelligence is a must to be in pre-AP and AP classes. "It helps to be really smart but you don't have to be in order to take AP classes because...