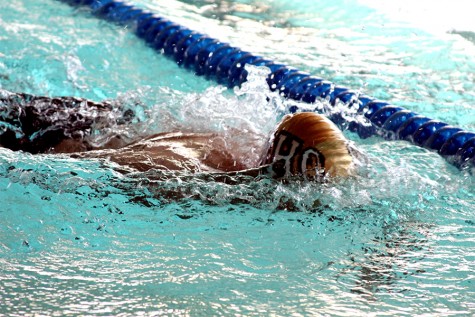 Jared Bruner, Reporter

February 12, 2016
It's Thursday and senior Elaina Terrell and the other Rider swimmers just finished warming up. She sits and waits for her event to be called. "Girls 50-yard Freestyle." That's her cue. Terrell gets up, puts her swim cap on and steps behind one of the diving boards. As she slips her goggle...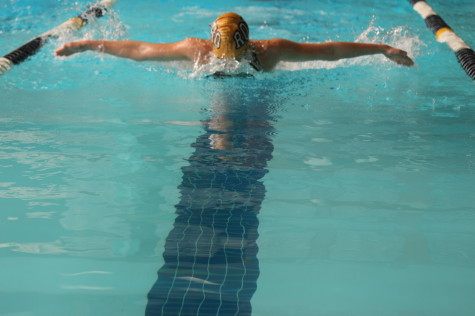 Karla Gonzales, Reporter

March 5, 2014
You could hear their medals clink against each other in the hallways, the Monday they came back from the district meet in Denton. Bringing home 9 gold medal for solos and 5 gold medals for relays, the Rider Swim Team dominated at their last swim meet. This win makes the Rider swim team the champions...