Jacob H. Wooten, Reporter, Website Manager

March 21, 2017
Music is a special form of art. One that is split between Performing and Fine Arts. Focusing on the Fine Art side, with the rest of Fine Arts stuck in the moment of time it is framed, music is a wavering experience that comes and goes in the moment notes leave the instrument and fade upon invisible yet exp...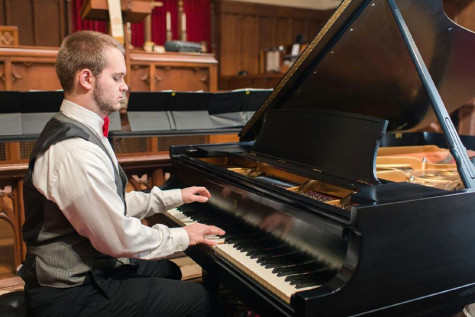 Cortney Wood, Co-Editor-In-Chief

November 23, 2015
It's not that he doesn't like talking; it's that words aren't enough for him. Words crowd what he tries to communicate and he can't get across what he wants to say when he does talk, so he stays silent. Senior Levi Lamb goes through classes without saying a word unless directly spoken to, but in his head he has ideas and explanations and expressions. He doesn't speak them. Instead, he plays them.