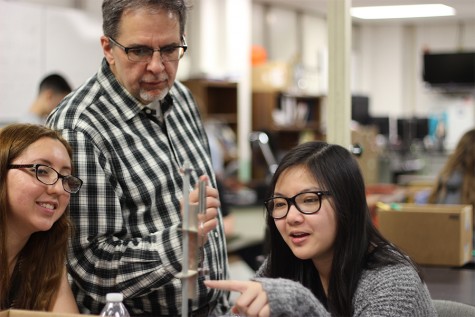 Manasvi Reddy, Copy Editor

April 1, 2020
Every year,  Randy Baskin begins his Honors Physics class the same way. He asks the students what the most important word in the English language is before tying all their responses back to a single word: relationships. For Baskin, relationships between people, places and experiences have shaped...
Lee Williamson, Reporter

May 21, 2012
They knew it was time, between all the changes, all the years they've been teaching, and all their plans for the future, they knew this was the year they had to go. "We knew it would happen this year or next year," she said. "With the magnitude of the changes happening next year, we decided...