No. 9 In The Nation
Lady Raiders basketball working harder than ever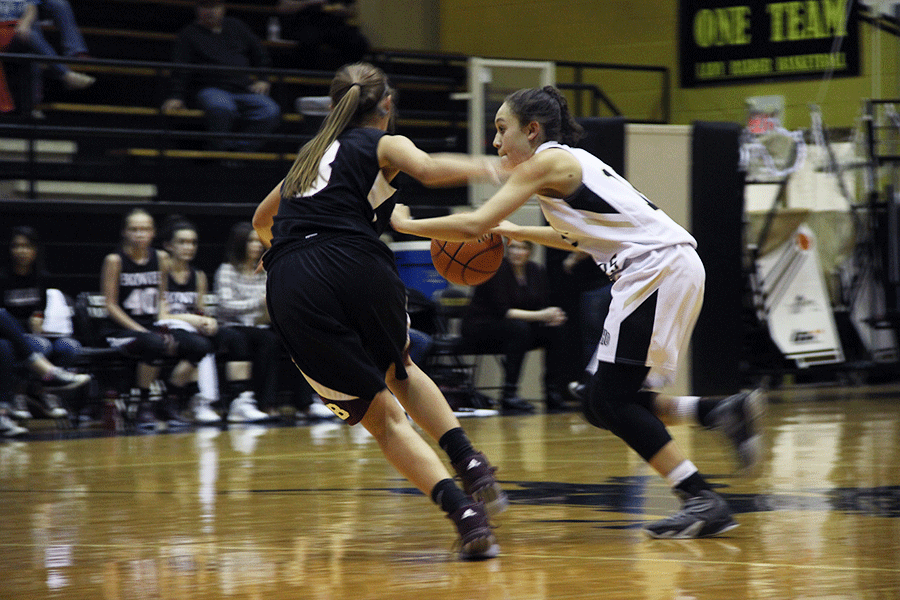 Sweat pours off their bodies as they sprint up and down the court. Sneakers squeak against the gymnasium floor and shouts fill the air from the court, sideline, and bleachers adding to the clatter. The opposing team pants, frantically trying to score points but the buzzer sounds, declaring Lady Raiders have won another game.
Lady Raiders basketball is currently ranked ninth in the nation and it isn't hard to see why.
"We work harder," player Airielle Wise said. "We are working out just about every single day of the week."
The team has played together in tournaments in Louisiana, Georgia, and all over Texas. They make an effort to play together in the summer in the competitive off-season.
"Over the summer lots of girls do that competitive season but none of them do it together," Wise said. "So while they are losing their compatibility, we are just strengthening it."
Summer workouts are a huge element in the team's' success. The parents help them out on the track with speed and agility to keep them in the best shape possible.
"We have to put in work everyday, especially in the summer when nobody is watching," player Karlea Ritchie said. "We are always in the gym trying to get extra shots in to make us better and we always push each other."
Hard work is instilled into the girls not just by each other but their coach, Ramsey Ghazal.
"I don't think you can be truly successful until you put in the effort," Ghazal said. "That is the cornerstone we really put out there."
Players and Ghazal think that hard work is an important aspect qualities of a solid player
"The most important thing about getting ready is when no one is watching what are you doing," Ghazal said. "How hard are you working?"
However hard work and raw talent can only get a team so far. Chemistry and interrelations are also a huge part of being on any team.
"We are all so different but the love of the game brings us together so we play better," Ritchie said.
Not only are relationships between the players pertinent but the relationships between the team and the coaches.
"We've got a good relationship," Ghazal said. "I know how to take them and they know how to take me."