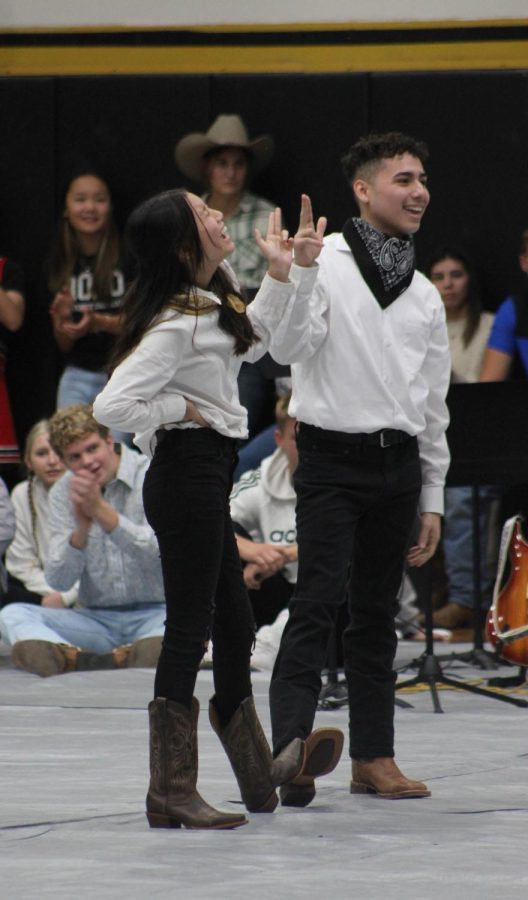 Rider Media
I went into my first semester of newspaper with hopes of attending Columbia University to major in journalism. 
Needless to say, I am not.
Newspaper is not just writing, as many (including me) have thought. I spent the summer going into my senior year redesigning The Rider Chronicle website and found a new interest in the design aspect of the newspaper. 
Although I'm not attending an Ivy League school in New York and pursuing a degree in journalism, my time spent in newspaper has helped me find a new passion.
The newsroom became a place of solitude and comfort for me. From trying to get a story written within the 45-minute class period to getting off-topic while brainstorming for stories, the amazing people I was surrounded by made every experience worthwhile.
Mason laughs at my funky jokes when the rest of the room doesn't. Sidney is quiet in the newsroom, but her subtle remarks are hilarious. Kylie is a gifted writer, and I can't wait to see her growth as a journalist. Sara will always lend a listening ear and a bright smile. Gracie (Allie?) never forgets to mention the time I may have fractured her finger in eighth grade.
Meghan has been on the newspaper path with me the longest. From our one and only semester of freshman journalism to working together as editors of the newspaper, I wouldn't have chosen anyone else to work through this journey with me. 
Olivia forced me to become friends with her during the first period on the first day of junior year, and I've never been more thankful for it. Outside and inside of newspaper, she has proven to be a true friend and wonderful Editor-in-Chief. 
And of course, Coach Duncan was always determined to teach us beyond what we thought we could learn. As the advisor of a group of mainly teenage girls, he dealt with constant rants and personal issues but never failed to lend a listening ear .
I'm forever thankful to have been a part of such a wonderful group of people, and I'm so grateful for these past four years. 
And yes, we do have a newspaper.