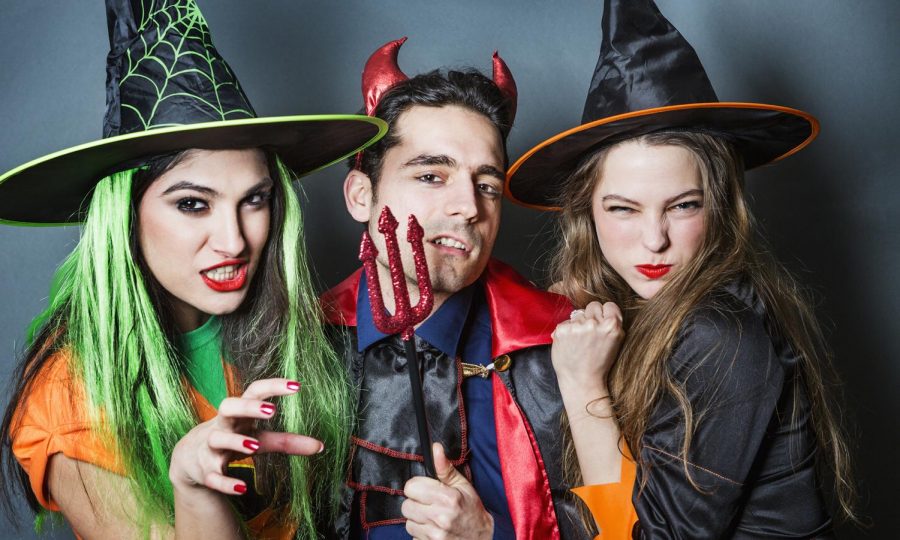 Bestie Van Der Mer/ Getty Images
Halloween is coming up this Sunday and there are many types of costumes that will be worn. As for teenagers, you have either had your costume planned for months, don't really care about dressing up anymore because you're "too old," or you have to find something last-minute. Here are the five costumes you should absolutely avoid wearing: 
1. Angel 
This is one of the most basic costumes you could possibly wear. Although you are representing something that is morally "innocent," this costume is not deemed as good in any way. Slipping on a white dress, shirt, wings and a halo will not win you any awards.
2. Devil 
The opposite of the angel, but still the same concept. You want to be seen as a rule breaker, but here is one rule you should not break: do not wear this costume. A pair of horns does not make you look like a "baddie." 
3. "This Is My Costume" Shirt
This is not a costume. It just ultimately signals that you are too lame to put any effort into finding a costume, yet you still had the audacity to buy this shirt. Why pay for something that makes you look like a dad? 
4. Wanna-be Athlete
Just because you put on a jersey and shorts does NOT mean you are an athlete. If you are going to wear a jersey and call yourself an athlete, at least go all out. Buy the helmet, knee pads, shoulder pads and cleats. Be ready to step on the field. 
5. Cat 
This is such an easy costume to throw on, but it lacks authenticity. You are guaranteed to see at least a dozen other people wearing the same thing if you dress up as anything with ears. This goes for bunnies as well. If a kid dresses up like this it is cute, but for teenagers this costume is not the vibe. 
If you have worn these costumes, don't worry, we have all been there. The last-minute resorts where you look on Pinterest and find a basic and easy costume and throw it together. 
Halloween is a great opportunity to express your creativity and think outside the box. People value authenticity more than simplicity.