Treats for your reindeer
It's finally the most wonderful time of the year again, and with the holiday season comes many sweets, new and old, that The Rider Chronicle staff could simply not resist. So for this Christmas spin on our favorite food sampling game, we set out to get a taste of winter.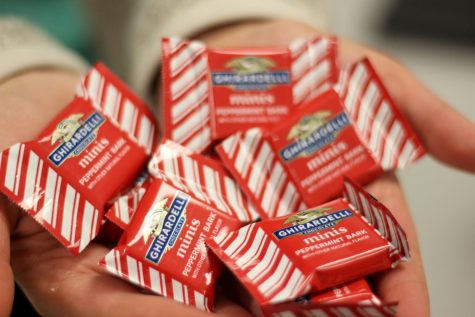 Ghirardelli Peppermint Bark Minis
Peppermint bark is a timeless Christmas treat. Dark chocolate, white chocolate and the crunch of peppermint make it a refreshing and spirited snack. Plus, Ghirardelli NEVER disappoints. Sidenotes: Everything tastes better in miniature sizes. And our reporter Sandra Le has a minor addiction to these.
Verdict: 10/10 would eat again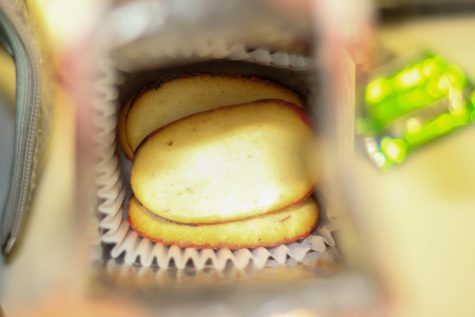 Milano Candy Cane Cookies
These were typical crispy Milano cookies with slight layers of chocolate and a mint creme. They were subtle, to say the least. According to our advisor Coach Duncan, they tasted like the complimentary Olive Garden mints, and hey, there's nothing wrong with that.
Verdict: Not Overpowering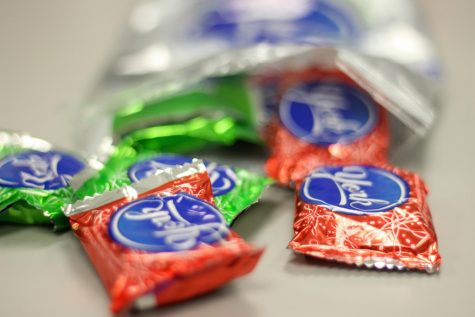 York Peppermint Patties
Hate a strong minty flavor? Well, these candies are NOT for you. With a bittersweet chocolate coating around a minty and sweet center, Peppermint Patties are a holiday classic. Our overall consensus is that they have not and will not ever disappoint. 
Verdict: A much-needed hiatus from outlandish flavors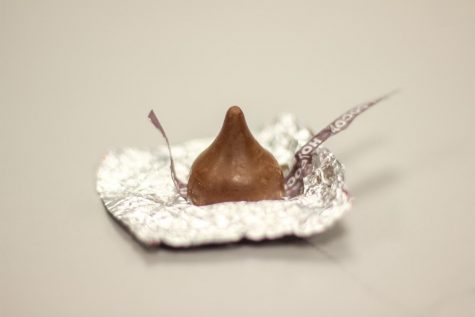 Hershey's Holiday Hot Cocoa Kisses
Don't let their standard appearance fool you. These kisses are filled with marshmallow creme and, at least to reporter Le, are HEAVEN in your mouth. Still, the milk chocolate coating was a bit powdery (perhaps hot cocoa powder?), and for some, the overall taste didn't seem that different from that of a regular Hershey's kiss.
Verdict: I'd rather drink hot chocolate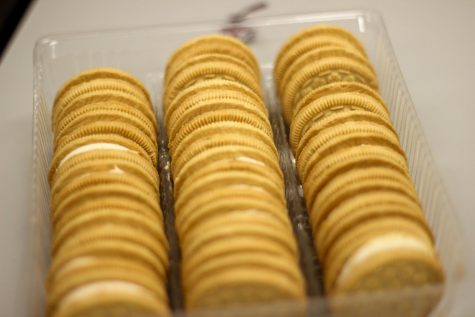 Great Value Holiday Gingerbread Twist & Short Sandwich Cookies
A knock-off holiday Oreo, these VERY gingerbread-esque cookies had our staff divided 4 to 2, with the majority tolerating them. According to one of our reporters, Meghan Helton, they reminded her of Teddy Grahams. But, the Oreo-wannabes were essentially double-stuffed, so we can't really complain too much.
Verdict: They're off-brand, so it was, uh, expected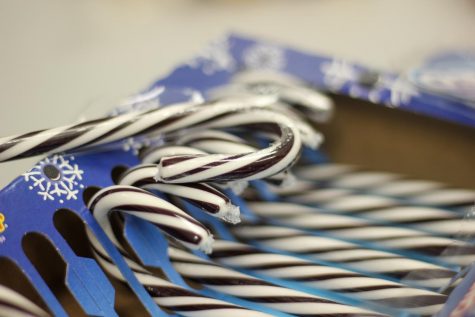 Spangler Oreo Candy Canes
Candy Canes! A minty Christmas tradition! So delicious! Wrong. These "Oreo" flavored canes looked the part, but the staff agreed that they tasted oddly like Tootsie Rolls. Our photographer, Sheridan Allen, said they were not entirely bad, they just didn't taste like they were supposed to. Well, apparently we're loyal to our Oreos because most of us threw away our sampled candy canes afterward.
Verdict: "If I wanted to eat a Tootsie Roll, I would've eaten a Tootsie Roll." -Mandy Huynh, Editor-in-Chief