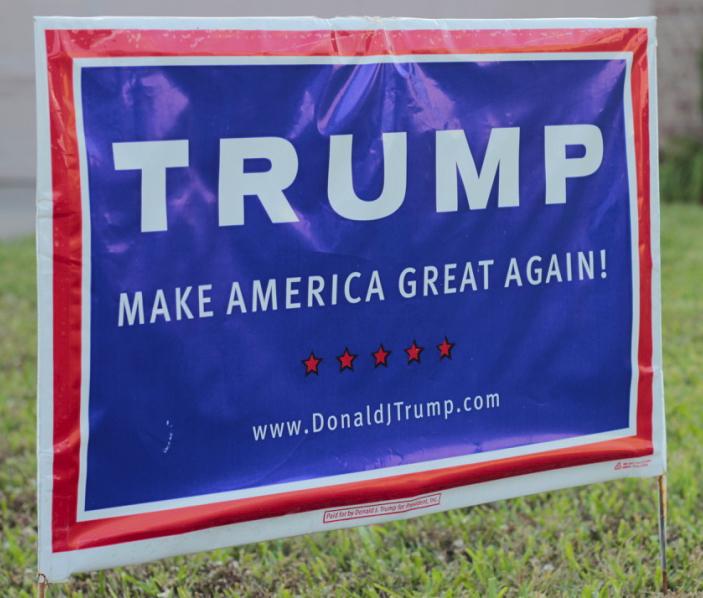 The 2016 election is finished. Donald Trump is the elected president of the United States as of November 8th, 2016. Some students are happy about the results, and some are not.  
"After watching the election, I went to sleep," sophomore, Kallie Quintero said, "I knew Trump was going to win, so I was not surprised, I was satisfied with the results."
Though Quintero was not surprised with the results, others were. Basketball coach and history teacher, Todd Chamberlain said he was surprised at how wrong the polls had been because he had looked at the pre-election poll and thought Clinton would win.
"I thought she would win, mainly because a lot of people wanted a female president and because she was more progressive in her way of thinking," freshman Gage Oliver said.
History teacher, Mrs. Charity Hartman also has opinions about Trump's win.
"It was a little shocking because I think Trump didn't have the criteria to be the winner, so it broke the political mold," Hartman said, "You need to have political experience or military experience, and he doesn't have those."
Hartman also said she thinks Trump is a little bit of a wild card because he doesn't have a political history upon which we can judge him.
Outside of Hartman's opinions, there are many other views on the outcome of the election; people are voicing their opinions in classrooms, outside of school, and on social media.
"Social media posts reveal the ignorance of some American citizens," Quintero said.
Others, like junior Naomi Fuentes, think social media is overrated and is avoiding it.
With many different opinions being voiced, Hartman said people should know what they believe and have an intellectual grounding of the role of the government so they can be a true political student. If not, they could be swayed based on emotion, media, and the personality of the candidates.
The media had some effect on the election, but that wasn't the only variable.
"The third party had a minor effect on the election," Quintero said.
Although there were varying levels to this election, the result is that Trump won and he has some new plans to "Make America Great Again." Some may be nervous about his new ideas, but Chamberlain said that he trusts in the checks and balances in our government.
"Trump can hopefully lower the taxes on the middle class which would affect many families positively, including mine," Quintero said. "He can hopefully devise a plan to help health care, so we can enjoy that when we get older."
While explaining his policies, Trump has made strong impressions on people, both good and bad. Quintero said Trump says his honest opinion, and she respects that.
Some of these bad impressions resulted in not an election, but a race to keep one or the other candidate out of the White House.
"I think a lot of Americans in this election didn't vote for someone, I think they voted against someone" Hartman said.