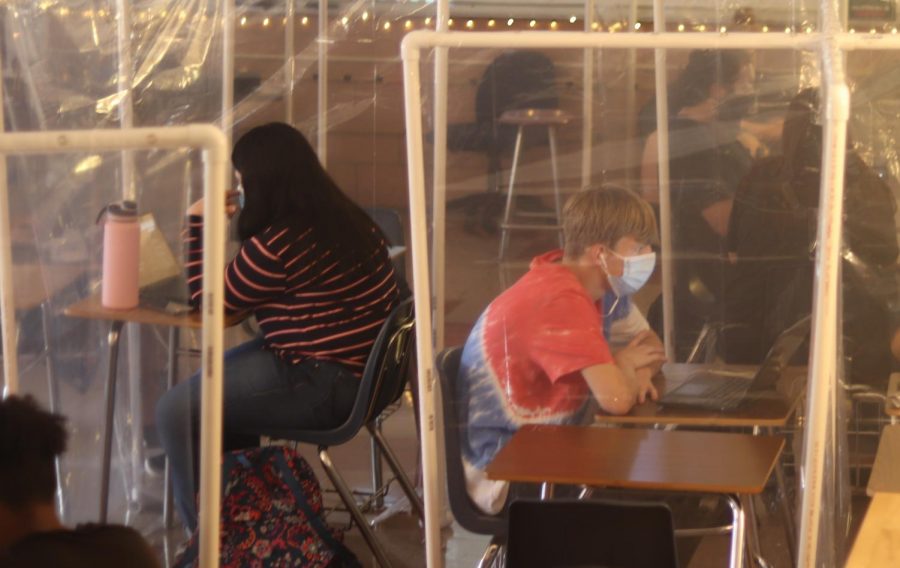 Ash Foster
When Rider students were given Chromebooks to use in class three years ago, little did they know they'd be using the computers to talk with peers both in class and remote.
Teachers are also having to make adjustments, altering the way they lecture and deliver their assignments in this ever-changing setting. "Old-school" teachers, who normally use pen and paper like math department's Paul Loskot, are having to convert their assignments into a virtual format.
"There's a lot of other teachers that are in my department that are pretty tech-savvy, so they're not really struggling with the things that I'm struggling with, which is trying to adapt to the virtual world," Loskot said. 
Loskot said he was learning new softwares that allow him to digitize formerly paper assignments.
P.E. coach Evan Hearn is another teacher who is having to overcome challenges. Not only is he new to the campus, but he is also having to learn the Google platform which is different from the Microsoft operating system that he used at his previous school.  At the same time, Hearn is learning to coach P.E. virtually.
"I guess your normal math class or science class, it can be just you're just going about it teaching, but for us here in P.E., it can be a little difficult in the simple fact of P.E. is all about your physical body movements," Hearn said.
However, teachers such as Chris Preston are accustomed to Chromebooks and haven't had to change much. Preston teaches Honors Biology, Earth and Space Science, and AP Research.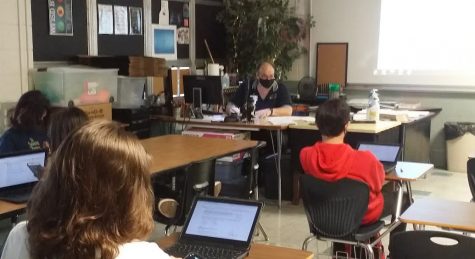 "All of the tools that we're using now, this year, to help aid the students both face-to-face and remote, I've used before," Preston said. "So being able to just implement activities with small tweaks here or there has been relatively seamless because of my past experience with it."
Teachers are getting creative on how they socially distance their classrooms. Both Chris and his wife Heather, who teaches English, have accomplished this by constructing dividers made from PVC pipes and plastic curtains. 
"They act as a face shield for all the students so I can still use my desks in pods and set ups in teams, and I can have them very close together," Preston said. "It acts as a way to triumph over the whole social distancing we really try to occur." 
No matter which strengths or struggles teachers may be having this year, most can agree that it's harder to form a teacher-student bond with the remote students. That might be the biggest challenge everyone faces. 
"I tell my remote kids every day 'hopefully one day soon we can all go back to how life was' and that way all the difficulties we have right now won't be an issue here in the near future," Hearn said.