Table for One: Valentine's Day Plans for Singles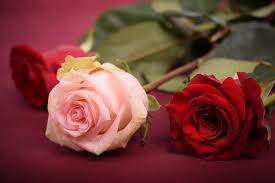 Valentine's Day is just around the corner, and many look forward to boxes of chocolate, red roses and massages. While it may seem like a day just to celebrate love and significant others, in reality, there are millions of single people across the country. V-Day can be the perfect excuse to treat yourself, celebrate any kind of relationship and have fun! Here are 14 things you can do by yourself or with your friends to have the best Feb. 14:
What screams "I love you" more than fuzzy socks, homemade cake pops and heartfelt notes? Remember your friends this Cupid's Day!
Remember that V-Day is a holiday, so act like it! Wear all the pink and red love-themed things, and make a day out of it.
It's the perfect day to send texts to the people you love most in this world.
Get a group of friends together for a game night or some light bites and have SO much fun!
There are tons of Valentine's-themed treats you can replicate in your kitchen with some company or alone. Don't forget to share your sweet treats afterward.
Valentine's Day is on a Friday night this year, so find some local entertainment, whether it's a concert or comedy show, and grab some tickets.
Turn on Netflix and binge hours and hours of your favorite TV shows and movies. Suggestions? Stranger Things, To All the Boys I've Loved Before and Somebody Great.
Either head to a spa or avoid breaking the bank by making a homemade face mask and lip scrub. 
Plenty of couples need babysitters for their dinner plans this evening, so why not make a few extra bucks?
Do some crafts with friends! Make a dream board, try out calligraphy or follow some Pinterest tutorials.
Table for 8, anybody? Try a cult classic or a brand new restaurant with your people. Make sure and make a reservation – it'll be crowded!
Grab some company and give a yoga, cooking or art class a shot on Friday.
Head to a nearby park or make the drive to the mountains. Adventure awaits! Hike, bike and take a dip in a pool or lake. Don't forget the sunscreen!
You've got the whole weekend, plus there's no school Monday or Tuesday, so make the most of it! Take a little road trip with some friends for a true getaway.