Mr. Pearson Says Goodbye After 41 Years of Teaching
His great grandmother was almost stolen in an Indian raid, his relatives were farmers in the depression, and from an early age, education is what enabled him to rise up out of poverty.
After 41 years of teaching, Joe Pearson has decided to retire. When he first started out, Pearson said he didn't think he would be able to survive. Now that he is leaving, he said he will miss working with students and being able to be part of their lives on a regular basis.
"I feel kind of sad that I won't be able to explain to students things I've seen in my lifetime and stories that I've gotten from my relatives," Pearson said.
Pearson believes that over the years, the profession has gotten more difficult due to changes in society. The counterculture of the 60's disrespected authorities so figures of authority began to gain less respect from students and parents. He also believes that electronic media has proven to make it harder for people to concentrate and focus.
"I've seen it in my students: the difficulty of paying attention has been eroded by the fact that students are increasingly on smart phones for social media, games, videos," Pearson said.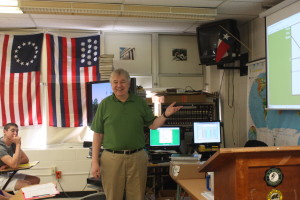 As for his retirement plans, he wants to stay active and healthy. He will spend more time occasionally playing his video games and traveling with his wife depending on her health. If her health improves, he plans on applying for a different job such as working for Times Record News or a television station.
"At my age, 64, I don't see myself sitting around all the time," he said.
Nonetheless, Pearson will miss teaching at Rider especially because 33 out of his 41 years of teaching have been spent educating as a Rider Raider. He remembers the many wonderful teachers, and administrators he has worked with over the years. He is especially proud of the students he taught, including his last class of students this year.
"I'm just so proud of [my students]," he said. "Not just because they are smart but because of the kind of people they are."
Among the many memories he has made, he will never forget how his former students would come back to visit and talk to him about their lives. Along with his favorite memories there are some unfortunate ones as well. Such as 9/11 and how it came as a shock to everyone. Overall, Pearson is glad that he chose the profession he did and feels very blessed to have been here.
"I've been able to do something worthwhile with my life; to help my students be better prepared for the things that they want to do in the world," he said. "To me, that's an accomplishment that I feel good about."